---
Changes to CTP insurance in Queensland
On the first of July 2016, big changes to CTP insurance policy came into effect in Queensland. The National Injury Insurance Scheme (NIIS) was introduced and allows for those that have been seriously injured in a road accident to be provided with reasonable and necessary lifetime treatment, care and support.  This scheme applies to those that meet the eligibility criteria whether they are at fault or not. 
What is CTP Insurance?
CTP (compulsory third party) insurance is compulsory for all vehicles registered in Australia. It provides compensation for people who are injured in a
motor vehicle accident
as a result of the fault of another.
In most states, CTP is included as part of your registration. But in some states, like Queensland, NSW and the ACT, you can choose your provider. CTP doesn't cover you for damage to property.
Who is eligible for NIIS?
Anyone from July 2016 onwards who sustains a serious injury as a result of a motor vehicle accident may be eligible to receive reasonable lifetime treatment, care and support.
Examples of serious injuries could be:
Spine cord injuries
Brain injuries
Limb amputations
Severe burns
Blindness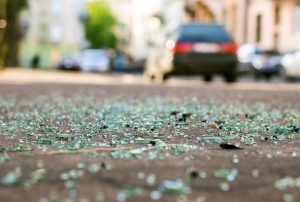 How was Queensland different?
Each week, about three Queenslanders suffer serious injuries as the result of a traffic accident. Yet before the scheme, Queensland was the only state not offering lifetime support for the injured. Before the NIIS was introduced, if you were injured by somebody with CTP insurance in
Queensland
, you had to prove you were not at fault to be able to claim. If you were partially at fault, you could be eligible for a reduced claim. The introduction of the NIIS means no-fault insurance is now available for those that are catastrophically injured in Queensland.
The NIIS exists to support Queensland people with serious injuries as well as their families and carers. Before it was introduced, half of all Queenslanders injured in road accidents were unable to access the support they would need, on most occasions for the rest of their lives.
The NIIS has not removed common law rights. This means that those that are eligible to be a participant in NIIS can also proceed with a common law claim against the CTP insurer of the person at fault for the road accident.  In these circumstances the injured person can apply to opt out completely from NIIS and seek their full entitlement through a common law claim or they can remain in NIIS for their future care and receive the balance on their compensation through the common law claim.
What the different states offer
Most Australian states have only one approved CTP provider. NSW, QLD and the ACT offer drivers a choice. In most states CTP comes included with registration. In NSW you have to purchase CTP separately before renewing your registration.
Written by Shine Lawyers. Last modified: August 30, 2016.