If you have had a cycling accident, the injuries you sustain can change your life forever. You may not be able to enjoy life like you did before, or work in the same job you once did. The impacts can be devastating.
---
Due to restrictions in Queensland (QLD) and Western Australia (WA) we are prohibited from showing people in those states certain information regarding our legal services. If you are located in QLD or WA please
click here for information on cycling accident law
.
Often, the only way some people can regain some sort of normality is to make a claim for cycling accident compensation. If you decide to go this route, trust in the experience and passion of our lawyers to guide you through the legal process and put you back in control of your life.
What can I claim cycling accident compensation for?
If you have sustained a cycling accident and suffered injury as a result, you may be able to claim for things like:
Medical and hospital expenses
Loss of earnings
Pain and suffering
Help you have needed at home (paid or unpaid)
Our lawyers will be able to give you a really good idea of what can be claimed once they know the ins and outs of your case. Every case is different and there may be things unique to your situation that you can claim for.
Typically, a monetary value is placed on the gap between your life path before the cycling injury, and your life path since.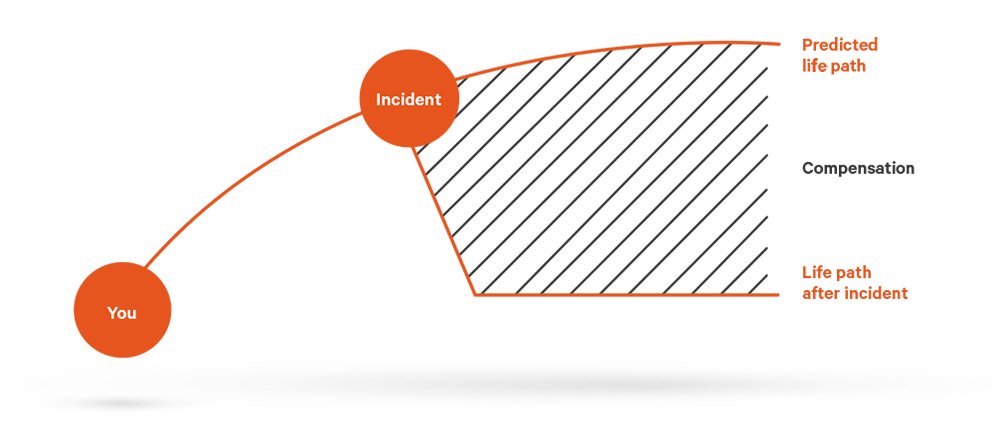 How to tell if I have a cycling accident claim?
Whether or not you are able to make a claim for compensation following a cycling accident depends on a number of things like the extent of your injuries and the circumstances of the accident. It's very hard to self-diagnose your ability to make a claim without speaking to a lawyer first.
No two claims are the same and it is possible that you may be able to make a claim under different areas of law depending on your circumstances.
Speak to one of our lawyers as soon as possible following your accident and they will be able to give you a thorough idea of your rights and ability to make a claim.
Bicycle accident lawyers
Shine Lawyers are cycling accident claim experts that work on a No Win No Fee basis. You won't have to pay our legal costs unless we win your claim at the end. Our initial consultations are always obligation-free. You can have peace of mind knowing more about your rights and ability to make a claim without getting too deep in the process.
For more information on what's involved in bringing a claim for compensation, watch our step-by-step guide below.
Superannuation and Disability Insurance
If you are unable to work due to illness or injury you might be entitled to benefits through your superannuation or other insurance policies. We recommend speaking to one of our experts for a quick, obligation-free analysis of your situation to determine your rights and ability to make a claim..
Learn more about Superannuation and Disability Insurance Claims