---
Mental illness is more prevalent than most people believe it to be. Approximately 45% of Australians will experience a mental illness at some point in their life, [1] and one in five Australian adults will experience a mental illness in any given year [2]. Work-related stress and other psychological hazards are now being recognised as one of the leading contributors to occupational injury.
Given the workplace is where we spend the majority of our day and its impact on our mental health, it is important to gear our attention toward preventing the psychological injury of both ourselves and our colleagues where possible.
Psychological injury in the workplace and its causes
The term 'psychological injury' covers a vast range of cognitive, behavioural and emotional symptoms that interfere with the life of a worker. These symptoms can affect the way that someone thinks, feels and interacts. Psychological injury can include disorders such as post-traumatic stress, anxiety and depression.
The most common causes of psychological injury in the workplace are:
Work pressures;
Harassment and/or bullying; and
Exposure to violence [3].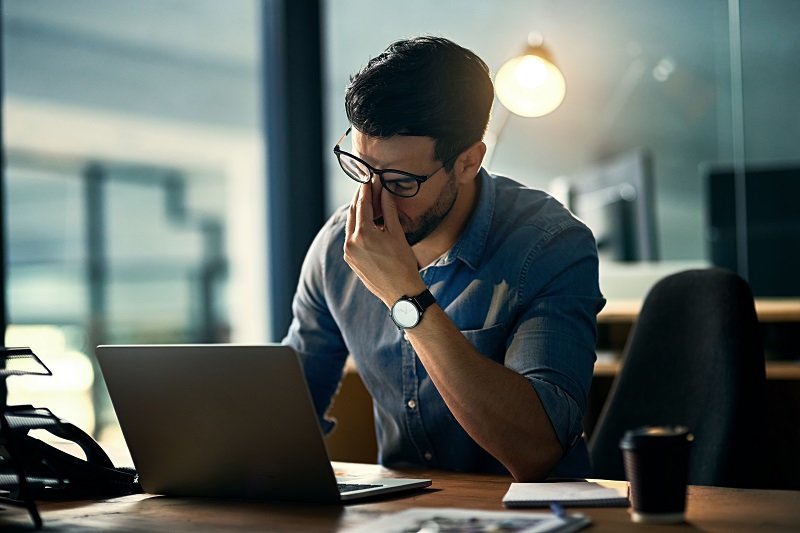 Key steps that colleagues and employers can take to prevent psychological injury
Understanding the causes of psychological injury can help you understand how to mitigate them. Both managers and employees alike are responsible for taking appropriate steps to minimise health and safety hazards in the workplace for themselves and their colleagues.
To help reduce the risk of psychological injury:
Educate yourself on mental illness so that you can understand the basic symptoms and triggers of mental illness;
Boost morale in the office by ensuring employees and colleagues are recognised for their achievements;
Make the effort to understand and support your colleagues if they are experiencing difficulty in the workplace;
Create an inclusive working environment where everyone is privy to discussions, meetings and social events; and
Avoid giving advice on mental illness unless you are qualified to do so. Instead, you familiarise yourself with, and direct your colleagues to, the appropriate services.
Managers and employers have a particularly important role to play in supporting workers with mental illness. Additional steps for managers and employers to follow include:
Ensuring that all conversations with your employee about their mental health remain strictly confidential and reassuring the employee of this;
If an employee has been diagnosed with a mental illness, make a plan with them and discuss any workplace modifications that might be necessary;
Check that your employee's condition is not worsened by the maintenance of normal working hours – make provision for medical appointments and personal/sick leave or facilitate the option of working from home; and
Confirm that your employee has access to helpful support services.
Have you suffered a psychological injury in the workplace?
If you have suffered a psychological injury, and this injury arose out of or during the course of employment, this injury may be
compensable
. It is important to move away from any stigma surrounding mental illness, to understand that it is just like any other
workplace injury
.
Your employer has certain legal obligations in relation to managing mental illness in the workplace. If you believe that your employer may not have fulfilled their obligations, contact the team of worker's compensation experts at Shine Lawyers to discuss your options.
[1] https://www.blackdoginstitute.org.au/docs/default-source/factsheets/factsfigures.pdf?sfvrsn=10 [2] <a href="http://www.mindframe-media.info/for-mental-health-and-suicide-prevention/talking-to-media-about-mental-illness/facts-and-stats" target="blank" rel="noopener">http://www.mindframe-media.info/for-mental-health-and-suicide-prevention/talking-to-media-about-mental-illness/facts-and-stats [3] https://www.safeworkaustralia.gov.au/topic/mental-health
Related Articles:
Written by Shine Lawyers. Last modified: April 26, 2018.