If you've been injured in the workplace, your life can change in an instant. You can feel like you're losing control and that no one is there to listen – that's when many people start to seek legal help.
Jump to...
Workers' compensation is designed to support workers who have been injured on the job. Our legal teams are experts in workers compensation law and will help you start a claim and secure the money you need to regain your independence.
Different states, different rules
The laws surrounding workers' compensation claims differ in each state.
What is covered by workers' compensation?
The workers' compensation scheme includes the following incidents:
Injuries at work, as a result of work or during work activities
Diseases caused by work
Diseases or pre-existing conditions made worse by work
Injuries suffered while travelling for work
Injuries suffered while receiving medical treatment for a separate work injury
Workers' compensation claims can also cover you for psychological and stress-related injuries, such as a heart attack or stroke.
As part of your compensation claim there are a number of factors that are taken into account. These largely focus on the gap between your new life path and predicted life path and the expenses you have incurred as a result of your injury. Compensation may include cover for:
Medical and hospital bills;
Loss of wages;
Travel expenses;
Permanent impairment compensation;
Rehabilitation costs; and
Return to work services.
Your workers compensation lawyer will be able to assess all the circumstances of your case, and let you know exactly what you're entitled to.
Conciliation when it comes to Workers Compensation
Conciliation involves two parties, generally an employer and employee, come to an agreement over a dispute.
The primary agenda of the Workers' Compensation Conciliation Service is to settle these disputes by mutual agreement when possible with the assistance of an impartial and independent Conciliation Officer.
During this process, each party is given an opportunity to present their side and to offer evidence and other information to support it. There is a possibility that this can happen over the phone quickly and informally, but most of the time it is done in a conciliation conference in person.
Although many disputes are resolved at the conclusion of these meetings, it is encouraged that both parties resolve their dispute independently of the Conciliation Service. If the dispute is not resolved at the end of the Conciliation process, a genuine dispute certificate may be issued which allows the parties to commence proceedings in the Magistrates Court to determine the dispute.
To begin the Conciliation process, you will need to lodge an application with the Conciliation Service and ensure you have any evidence to support your claim available.
Impairment Benefits
Impairment Benefits provide claimants a lump sum compensation for their permanent impairment or disability that occurred through a work-related injury. It is compensation for non-economic loss that is the result of permanent injury/impairment.
There are criteria one has to meet to be eligible for an impairment benefit payment and it is separate from any sort of compensation one has received for loss of income and medical expenses. To be eligible for an impairment benefit payment, one must have their illness or injury properly assessed by specific physicians known as Independent Impairment Assessors, who are specially trained in assessing certain injuries according to specific guidelines.
Examples of permanent impairment can include, but is not limited to:
A neck or back injury
An amputated limb, finger or toe
A reduction in shoulder, elbow, wrist, hip or knee movement.
Bringing a claim for compensation
Each workers compensation case is unique and the legal process will differ depending on the facts of each situation. However, the below video provides a general overview of the process for bringing a claim for compensation with Shine Lawyers:

If you believe you have a workers' compensation claim, get in touch with our team via phone or the contact forms below.
Our offer to you
Obligation-free consultation to assess your case confidentially

Claim assessment process where we will explain all of the options available to you

We can come to you - if you can't make it into the office we're more than happy to come to you

No Win No Fee arrangement
Common questions about Workers Compensation
Latest from the blog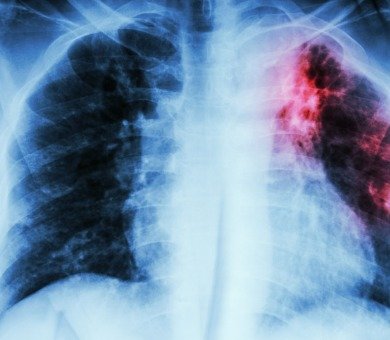 Silicosis: Government Urges Workers to Get Tested
In the wake of the troubling resurgence of silicosis, Shine Lawyers has been spearheading the push for governments around Australia to recognise the dangers of benchtop cutting. (If you have been exposed to silicosis dust without proper protective equipment, regardless of how recently, submit your details to our Silicosis Exposure Register.) As a result of […]
Read more
See more from the blog