Public liability law covers a wide range of circumstances in which a person suffers injury or death in the public domain. Our expert team of public liability lawyers commonly litigate accidents that occur in Queensland or Western Australia (WA) in public or private places and injuries resulting from assaults and recreational or sporting accidents. Slip, trip or fall injuries and some food poisoning claims are also covered under public liability law.
Jump to...
If you've been injured in Queensland or WA, and it was someone else's fault, you could be entitled to a compensation claim.
Public liability legal process in Queensland and WA
Everyone's situation is unique, because no two public place accidents or injuries are the same. However, the below video provides a simple guide to the public liability claims process, and how you can access compensation following an accident:

How public liability compensation gets calculated in Queensland and WA
Depending on the nature of your public liability claim, in most instances a monetary value is placed on the gap between your predicted life path before the public place accident, and your actual life path since the injury.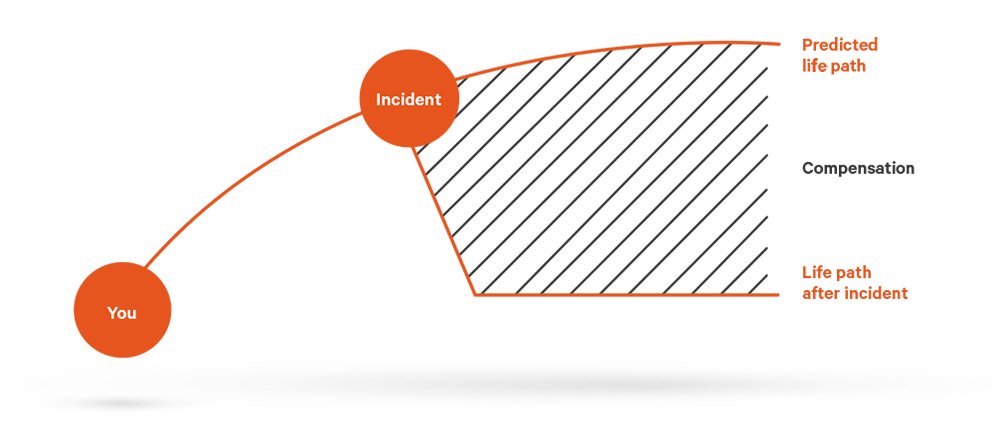 This page is written specifically for a Queensland or Western Australian audience. Restrictions in these states prohibited us from showing certain information regarding our legal services, so if you are located outside these states please click here for information on public liability law.
Our offer to you
Obligation-free consultation to assess your case confidentially

Claim assessment process where we will explain all of the options available to you

We can come to you - if you can't make it into the office we're more than happy to come to you

No Win No Fee arrangement
Common questions about Public Liability Claims in Queensland and WA