---
Forestry is consistently named one of most dangerous industries in Australia. Sadly, 43 forestry workers lost their lives between 2003 and 2015. It is particularly perilous for older workers, with 44% of those who lost their life being 55 years or older.
It is the responsibility of every employer in this hazardous industry to reduce risks as much as possible so that their employees can return home safely each night.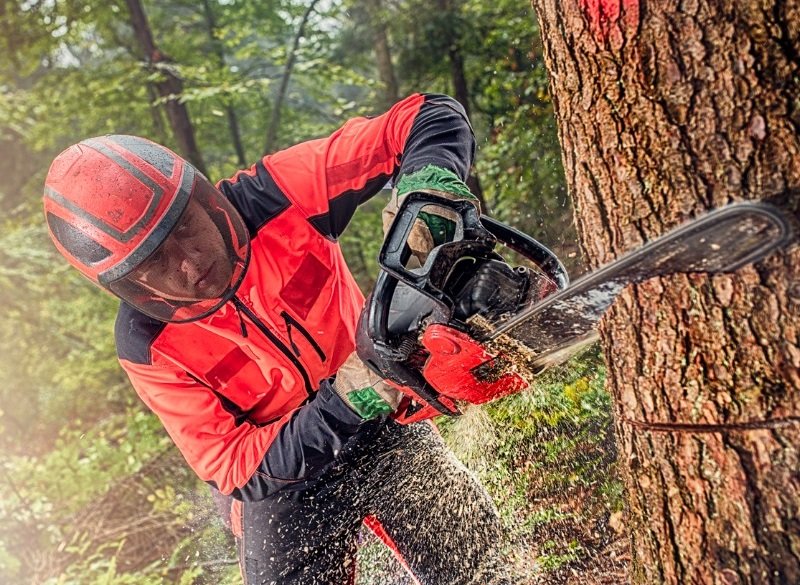 Safety Risks and How to Address Them
As forestry includes harvesting trees and hauling, grading and transporting logs, the single biggest risk is of being hit by trees, logs or heavy machinery. Some key causes for tree felling injuries are simply working too close and using incorrect techniques, although risks posed by things like broken branches should also be accounted for.
However, this is not the only risk employers must tackle. Other dangers include:
Hazardous manual tasks: employees can begin to suffer from musculoskeletal disorders because of the many manual tasks they perform such as lifting, reaching for and carrying heavy objects. This risk can be reduced by buying ergonomic equipment and techniques designed to reduce muscle strain
Noise: this can result in hearing loss, a risk which can be reduced by providing proper hearing protection and regularly testing employees at risk of being exposed to excessive noise;
Being exposed to the sun: exposure to the sun can cause injuries ranging from eye damage to sunburn to cancer. Simple methods of reducing sun exposure include working in the shade where possible, rotating tasks so that no employee remains in the sun for too long and providing appropriate protective equipment; and
Fatigue: fatigue-induced mistakes can be a killer in many occupations, but this is especially true in a field as hazardous as forestry. Providing regular breaks and scheduling work so that employees are able to get a well-deserved 8 hours of sleep will improve safety, morale and efficiency – a win for everyone!
Shine Lawyers
Employers have a legal and moral duty to implement proper workplace health and safety measures, including resolving complaints about a workplace safety issue and ensuring that employees feel that they can make a safety complaint without ramifications. A recent study conducted on behalf of Shine Lawyers had some concerning findings:
If you or a loved one has suffered from a workplace injury, because of an employer's negligence or for any other reason, help is available. Shine Lawyers offers workers compensation services on a No Win, No Fee basis to help you obtain the care, support and treatment you need.
Written by Shine Lawyers. Last modified: April 26, 2018.