---
Scuba diving is a unique and exciting recreational activity that many people enjoy, but it comes with inherent risks. Problems can arise before, during and after your dive, so before you jump in the water, it's important to be aware of the risks involved and how you can keep safe during your dive.
Problems before you dive in
Even before an aspiring diver descends into the depths of the deep blue, several risks are present.
If, for example, the diver is engaging in a boat dive, there's a possibility that a boating accident may occur while on board the vessel. Such an accident may give rise to both a negligence claim against the operator of the vessel as well under Australian Consumer Law (ACL) for failing to supply services with due care and skill.
If diving from the shore, it's important that the diver enters and exits the water cautiously to avoid injury from tides, currents, fishing lines or other risks present at the individual dive site.
Staying safe during your dive
During your dive, several problems can arise, including an inexperienced dive guide or faulty/malfunctioning equipment. If these issues result in an injury, it's likely the
diver will have a claim
against the guide himself, his employer, or the manufacturing company for providing faulty equipment.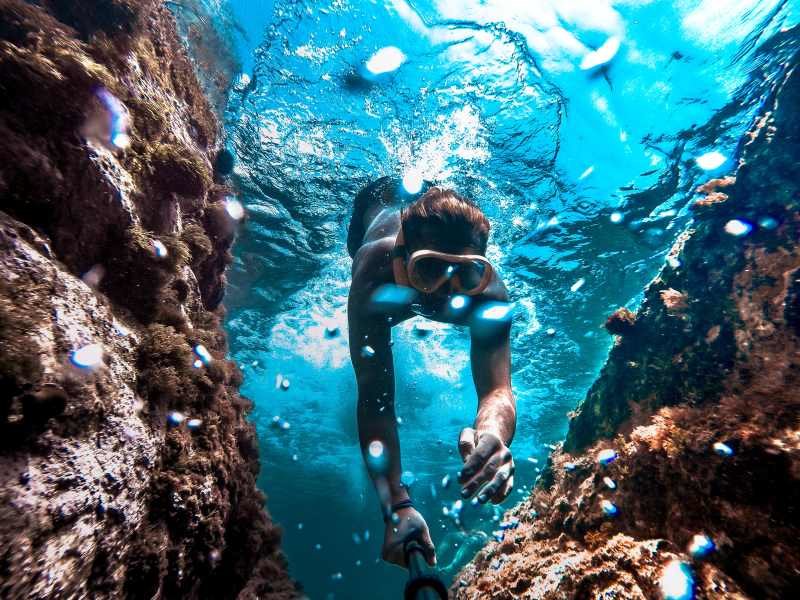 It's important to always check diving equipment thoroughly before you embark on a scuba outing. However, equipment that appears to be in suitable condition may not function properly when you most need it – at depth.
In order to best mitigate your risk of injury, make sure you:
Follow your qualified dive guide closely
Inspect your equipment thoroughly before you dive
Always dive with a dive buddy, and
Never feel pressured to dive beyond your skill level.
Issues arising after your dive
Even when the dive is over, you're not 'out of the water' yet. There's a possibility that serious medical issues are present once back on the surface.
The most severe illnesses in relation to diving occur due to compressed gas being inhaled for an extended period of time at depth. Some of the more serious illnesses include:
Decompression sickness
Air embolisms
Pneumothorax
Mediastinal emphysema, and
Subcutaneous emphysema.
Decompression sickness symptoms usually appear within 15 minutes to 12 hours after surfacing from a dive, but may be as delayed by up to 24 hours.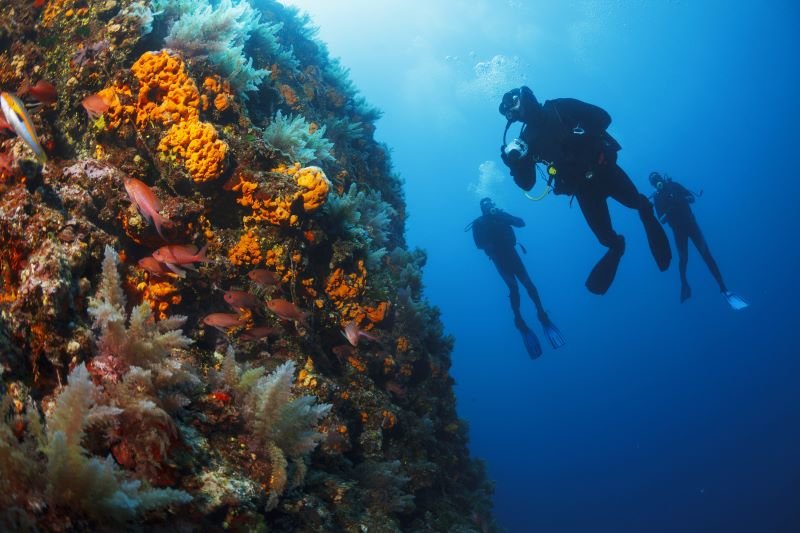 If symptoms do arise, it's imperative for the diver to seek treatment as quickly as possible. Depending on the circumstances, failing to attend to a diver showing symptoms in a reasonable amount of time may prove to be a negligent omission on the part of the company operating the dive.
Do I have a claim?
Sometimes, no matter how experienced or well-trained you are, accidents happen. If you sustain a diving-related injury, there are two main legal avenues available:
The Australian Consumer Law (ACL).
Scuba diving is classified as a 'dangerous recreational activity' because it involves a significant risk of physical harm. This is an important classification; it makes bringing a legal claim as a diver much more onerous.
If the diver's injury or death materialised from an 'obvious risk', there is no legal remedy. This applies even if the diver was unaware of the risk, so it's extremely important to educate yourself about any and all risks involved with scuba diving.
Particular risks that arise when diving include:
Increased pressure at depth
Cold water temperatures
Motor boats
Fishing lines
Dangerous underwater animals
Tides and currents, and
Other environmental conditions.
If, however, your diving injury was the result of negligence or unforeseen circumstances, you may have a claim for compensation for any loss you've sustained. One of
Shine Lawyers' expert compensation lawyers
can assess the circumstances of your case in an obligation-free consultation, and inform you of your rights to bring a claim.
Get in touch for more information or to begin your legal journey today
.
Written by Shine Lawyers. Last modified: November 16, 2017.