---
Like all great friends, Australia and New Zealand have a lot in common - and our road rules are no exception. We both drive on the left hand side and have strict rules about seatbelts, speeding and drink driving. So if you're a Kiwi visitor or new resident who plans to drive in Australia, welcome! Here are a few tips for safety and convenience on the road.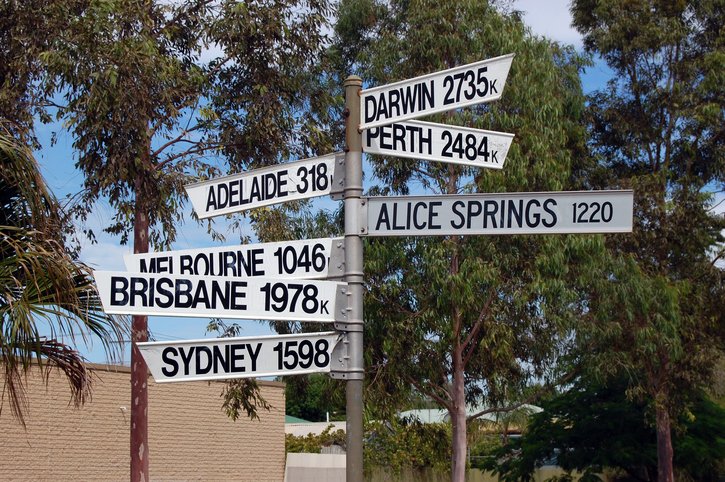 Three-month rule
Your New Zealand driver's licence is valid for the first three months of your time in Australia. After that, you'll need to get an Australian one. In most states, this simply involves filling out a form and providing the right documentation. Rules can differ between states and territories though, so be sure to
check the specific rules for the state you're applying for
.
Speed limits
While most open roads in New Zealand still have a speed limit of 100km/h, in Australia the speed limit on open roads is generally 110. But always obey the road signs in the area you're driving in and don't get fast and furious. Some remote roads in the Northern Territory, like the Stuart Highway, have speed limits of up to 130. But in the majority of built-up areas, the speed limit is 50, dropping to 40 during school hours.
And if you're driving in the Outback, be prepared! Make sure you take extra food, water and fuel.
Demerit points
In New Zealand, demerit points stick around on your licence for two years, and 100 or more points in a 24-month period will lead to a suspended licence for three months. In Australia, you can have your licence suspended for racking up 12 points over three years, or by committing a single very dangerous act, such as drink driving.
So no matter which country you call home, the best option for staying safe on Australian roads is to avoid speeding, don't drink and drive, buckle your seatbelt and stay off your phone.
Written by Shine Lawyers. Last modified: April 2, 2017.