If you've been injured as a result of a dog attack or dog bite, its possible you may have a claim for compensation under public liability law.
Jump to...
When it comes to this specific area of law, Shine Lawyers are experts who can help you recover the compensation you need to regain control over your life. It doesn't matter if you have sustained a dog bite injury from a dog that wasn't contained properly, or you have been attacked passing by an uncontained dog, we can advise you on your rights and help you when you need it most.
All our dog bite compensation claims experts operate on a No Win No Fee guarantee, which means you won't have to pay our legal fees unless we win your claim at the end.
Public liability claims legal process in relation to dog bites
No two dog attacks or dog bite claims for compensation are the same. However, the below video provides a simple guide to bringing a claim for compensation with Shine Lawyers after a dog-related incident:

How dog bite compensation gets calculated
Depending on the nature of the dog bite and the injuries you sustained, compensation is usually calculated by placing a monetary value on the gap between your predicted life path before the dog bite injury, and your actual life path since the dog bite injury.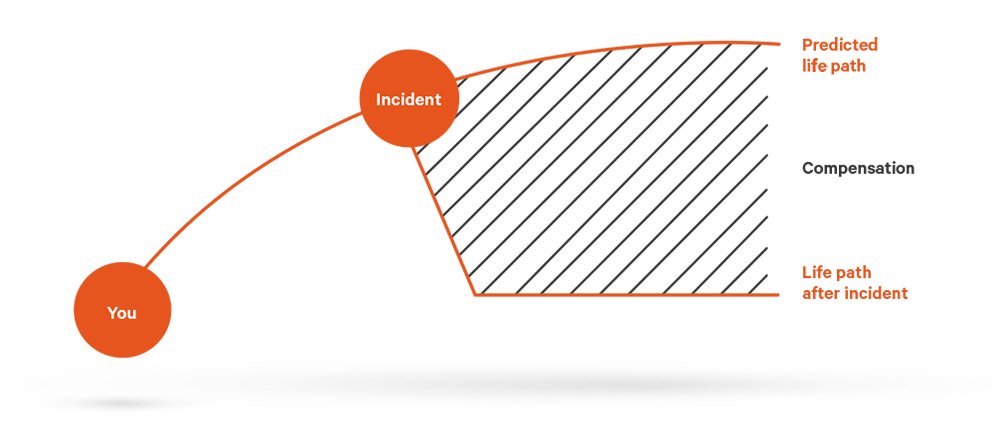 Our offer to you
Obligation-free consultation to assess your case confidentially

Claim assessment process where we will explain all of the options available to you

We can come to you - if you can't make it into the office we're more than happy to come to you

No Win No Fee arrangement
Common questions about Dog bite compensation claims