If you have a spinal injury or back injury that happened as a result of work, by carrying something heavy or otherwise, or have suffered the injury on the roads or out in public, it's possible you may have a spinal injuries claim.
---
Shine lawyers are spinal cord injury lawyers in Queensland and Western Australia (WA) that can advise you on your rights when it comes to getting compensation. As part of our service offering, our spinal injury lawyers operate on a No Win No Fee basis. This means you don't pay our legal fees unless we win your claim at the end. If you have suffered a spinal injury it can be hard to get into our office, which is why as part of our service we offer home or hospital visits at your convenience.
Spinal injury claims legal process in Queensland and WA
Every spinal injury claim is unique and we tailor our legal service for each particular case. The below video provides a simple, general guide to the process for bringing a compensation claim with Shine Lawyers so you know what to expect with your case.
How spinal injury compensation gets calculated in Queensland and WA
Depending on the nature of your spinal injury, in most instances a monetary value is placed on the gap between your predicted life path before the spinal injury, and your actual life path since the spinal injury.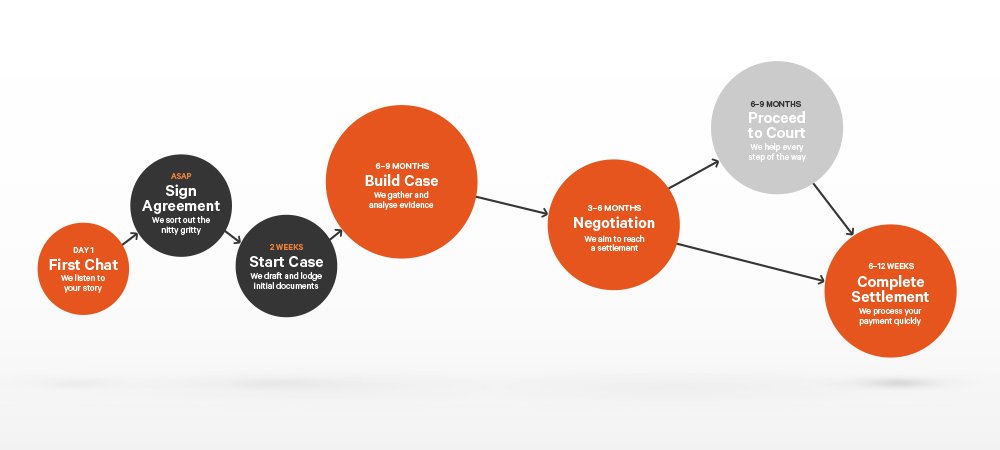 This page is written specifically for a Queensland or Western Australian audience. Restrictions in these states prohibited us from showing certain information regarding our legal services, so if you are located outside these states please click here for information on spinal injury claims law.