---
Four products from the Nanna's and Creative Gourmet frozen berry range and packaged by Patties Food in Victoria have been recalled after being identified as the only element linking nine new hepatitis A cases.
The link between the frozen berries and the recent hepatitis A outbreak was identified when doctors questioned the patients and found that none of them had travelled overseas recently and had no common restaurant or leisure destinations.
Victoria's Department of Health and Human Services has investigated the allegation and confirmed that the berries, which are washed and handled in China's Shandong province, have most likely been contaminated before reaching the Patties Food Factory. Patties Foods had only begun importing berries from China since December last year and various health organisations have stated that they are looking to cease this relationship immediately.
Frozen berry recall
A voluntary national recall of the products was announced in local newspapers on Monday morning and advised customers who had purchased the products to return them to their place of purchase for a full refund. The recalled products include:
Nanna's Frozen Raspberries one kilogram packets (best before September 15)
Nanna's Frozen Mixed Berries one kilogram packets (best before Nov 2016)
Creative Gourmet Frozen Berries 300 gram packets (best before Oct/Dec 2017)
Creative Gourmet Frozen Berries 500 gram packets (best before Oct/Dec 2017).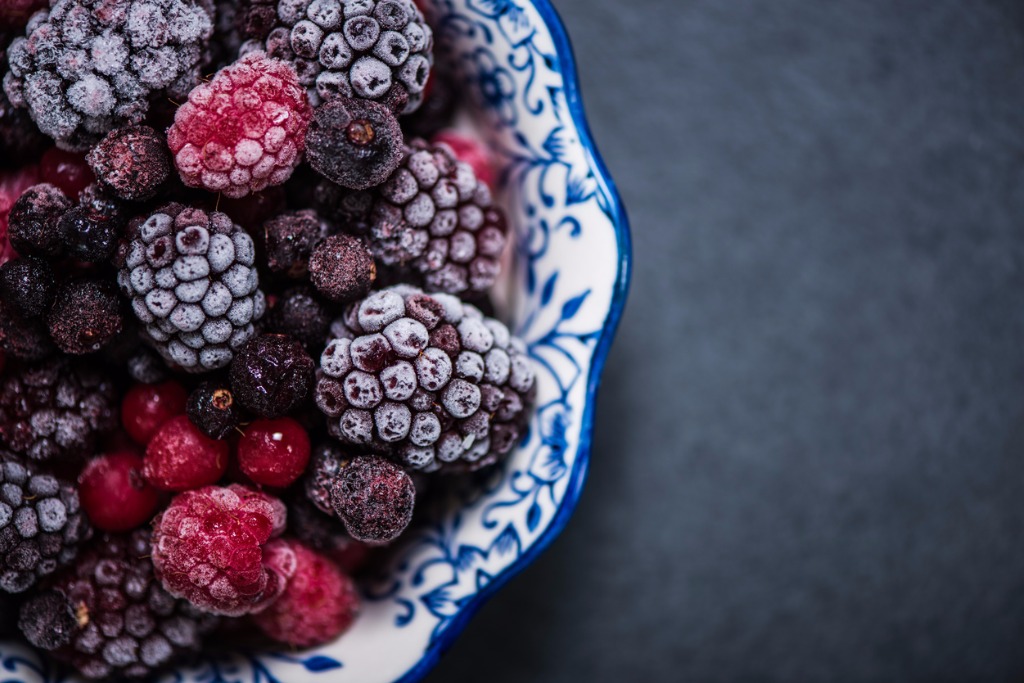 What is hepatitis A?
Hepatitis A is a viral liver disease that anyone can contract if they consume water or food products contaminated by the faeces of an infected person. The disease is particularly common in developing countries due to poor hygiene standards and China, the country where these berries were washed and handled, is a country that is known for having endemic hepatitis A.
The outbreak is thought to have been caused by a combination of the berries being washed in inadequately treated water, the poor hygiene standards that exist amongst the employees handling the berries in the Shandong factory and the likelihood of an infected employee handling the product and leading to widespread contamination. It has been noted that the berries were fully sealed before being transported to Patties Food in Australia providing a strong argument for the link between the berries, hepatitis A contamination and the Shandong factory.
Hepatitis A contamination cases
Currently there are nine reported cases across Australia, however, the Director of Communicable Diseases for NSW Health has predicted that the number of cases is likely to increase, and rapidly due to the highly infectious nature of the disease. The class of people this outbreak could affect is vast.
Am I at risk of being infected by hepatitis A?
The World Health Organisation warns that this outbreak could affect individuals who have consumed frozen berries that have come out of the Patties Food factory, anyone who has not been vaccinated against hepatitis A and/or has not been previously infected by the disease. Individuals are also at risk even if they have not consumed the berries themselves but live in the same household as an infected person or have engaged in sexual intercourse with someone infected with hepatitis A. Please note that childcare centres are prone to these outbreaks as children who have contacted the disease do not typically exhibiting any symptoms but are still able to infect workers through the large amount of faecal interaction that occurs during nappy changing and children's frequent lax hand-to-mouth activity.
Hepatitis A symptoms
Symptoms of hepatitis A can be appear any time between 15 and 50 days of contracting the virus or in this case, consuming the product or coming into contact with someone who has contracted the disease. Some common symptoms include fever, nausea, abdominal discomfort, dark urine, jaundice diarrhoea and pale stools. The severity of the effects hepatitis A increases with age, so too does the risk of fatality. It is advised that anyone who has consumed any Nanna's or Creative Gourmet Frozen Berries is exhibiting any of these symptoms should go and get tested. As more people become aware of the problem and undergo testing, the magnitude of the outbreak will become more apparent.
Townsend Farms case
A very similar class action is currently underway in the United States against Townsend Farms. Townsend Farms were importing pomegranate seeds that were washed and handled in Turkey, despite the US Food and Drug Association placing a restriction on pomegranate seed imports, and adding them to their organic antioxidant frozen berries mix. The FDA determined that the vehicle for the Hepatitis A virus was a shipment of pomegranate seeds that originated in Goknur, Turkey. The Marler Clark Law Firm filed 17 lawsuits in response to the Townsend Farms frozen berries hepatitis A outbreak.
This included 8 individual lawsuits on behalf of individuals who contracted the disease and 9 class action lawsuits on behalf of all individuals who required a vaccination against hepatitis A to prevent contraction of the disease.
Written by Shine Lawyers. Last modified: September 20, 2017.