---
Pedestrians make up the largest group of road users, simply because we are all pedestrians at some point - whether walking for fitness or leisure, going to work, heading to school or the local shops or walking to access public transport. [1]
According to the most recent Road trauma Australia statistical summary, there were 1,768 pedestrian deaths between 2007 and 2016, with the fatality numbers on the rise since 2014.
While it can be tempting to cross the road where you're currently standing rather than further up the road at the pedestrian lights or run along the road rather than using the adjacent footpath, it is important to remember that our roads are a shared zone and to ensure the safety of all road-users, we must respect and adhere to the rules.[2]
Joe Calafiore, CEO of the Transport Accident Commission stated:
"We are vulnerable and weren't designed to survive crashes, so it's important that as pedestrians we make good choices every time we're near busy roads".[3]
Drivers of motor vehicles are subject to stringent rules and regulations that are vehemently enforced throughout the country. A mere glance out of the window on a busy road would pick up numerous road signs that seek to regulate the manner in which we drive. This is no surprise however, when we consider there were 1,225 deaths from fatal road crashes in 2017 alone.[4] Everybody should have the right to feel safe whilst travelling.
Pedestrian responsibilities
The rules that pedestrians must follow when using the roads are not so obvious. However, as with motor vehicles, there are various rules and regulations that administer how pedestrians ought to use our roads. Should they be ignored, one may be issued with a hefty fine.
Under the Road Rules, found within the Transport Operations (Road Use Management-Road Rules) Regulation, pedestrians are classified as those that are on foot, push a bicycle or travel on wheeled devices such as skateboards, wheelchairs and motorized mobility devices. From rules for pedestrians crossing the road to rules for walking on road - below are just a few of the responsibilities owed by pedestrians, as the law stipulates:-[5]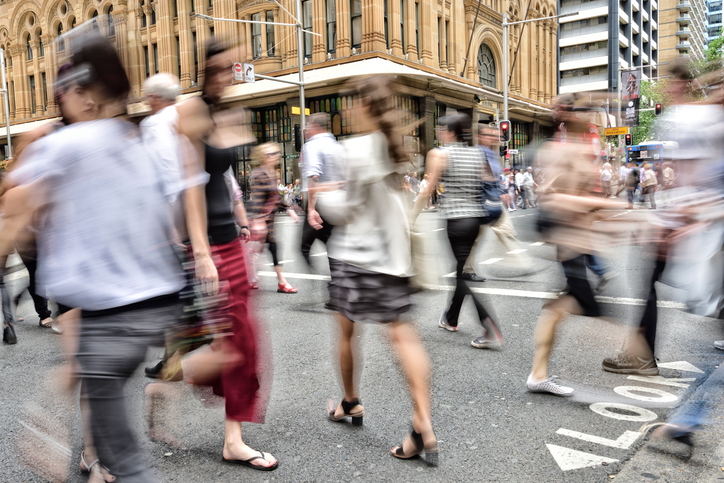 230 Crossing a road - General
A pedestrian crossing a road:
(a) must cross by the shortest safe route, and (b) must not stay on the road longer than necessary to cross the road safely.
231 Crossing a road at pedestrian lights
A pedestrian approaching or at an intersection, or another place on a road, with pedestrian lights and traffic lights must comply with this rule.
If the pedestrian lights show a red pedestrian light and the pedestrian has not already started crossing the intersection or road, the pedestrian must not start to cross until the pedestrian lights change to green.
236 Pedestrians not to cause a traffic hazard or obstruction
A pedestrian must not cause a traffic hazard by moving into the path of a driver.
A pedestrian must not unreasonably obstruct the path of any driver or another pedestrian.
238 Pedestrians travelling along a road (except in or on a wheeled recreational device or toy)
A pedestrian must not travel along a road if there is a footpath or nature strip adjacent to the road, unless it is impracticable to travel on the footpath or nature strip.
The above is a mere glimpse into a rather extensive legislative outline of pedestrian responsibilities across all states.
To deter conduct that may endanger yourself or other road-users, the Road Rules stipulate penalties that can be enforced should the rules be breached. The 1,768 pedestrian deaths between 2007 - 2016 illustrate the need for the imposition of strict regulations for both drivers and pedestrians. Ultimately, it is the responsibility of all to make the road a safer place.
Suffered an injury? Contact our motor vehicle accident experts today.
If you or a loved one are involved in an accident as a pedestrian caused by a car, motorcycle, bus, train or tram and suffer an injury, our team of motor vehicle accident experts may be able to help you get back on your feet. Get in touch today to see if you are eligible for compensation and for help through the legal process.
[1] https://bitre.gov.au/publications/2015/is_070.aspx
[2] http://www.tac.vic.gov.au/road-safety/statistics/summaries/pedestrian-statistics
[3] http://www.tac.vic.gov.au/about-the-tac/media-room/news-and-events/current-media-releases/pedestrian-safety-no-laughing-matter
[4] https://bitre.gov.au/statistics/safety/
[5] https://www.legislation.qld.gov.au/view/html/inforce/current/sl-2009-0194
Written by Shine Lawyers. Last modified: February 24, 2020.