---
Sexual harassment at work can effect employees across varying workplaces and industries. It can have a lasting impact on the victim of the harassment as well as be damaging to the work environment and performance of affected employees and bystanders.
The Australian Human Rights Commission defines sexual harassment as an unwelcome sexual advance, unwelcome request for sexual favours or other unwelcome conduct of a sexual nature which makes a person feel offended, humiliated or intimidated, where a reasonable person would anticipate that reaction in the circumstances.
Signs of harassment
Forms of sexual harassment behaviour:
Touching
Inappropriate staring or leering
Text messages or emails that contain sexual content
Unwanted invitations to go on dates
Requests for sex
Probing questions about personal life or body
Sexually explicit verbal communication (insults, jokes etc…)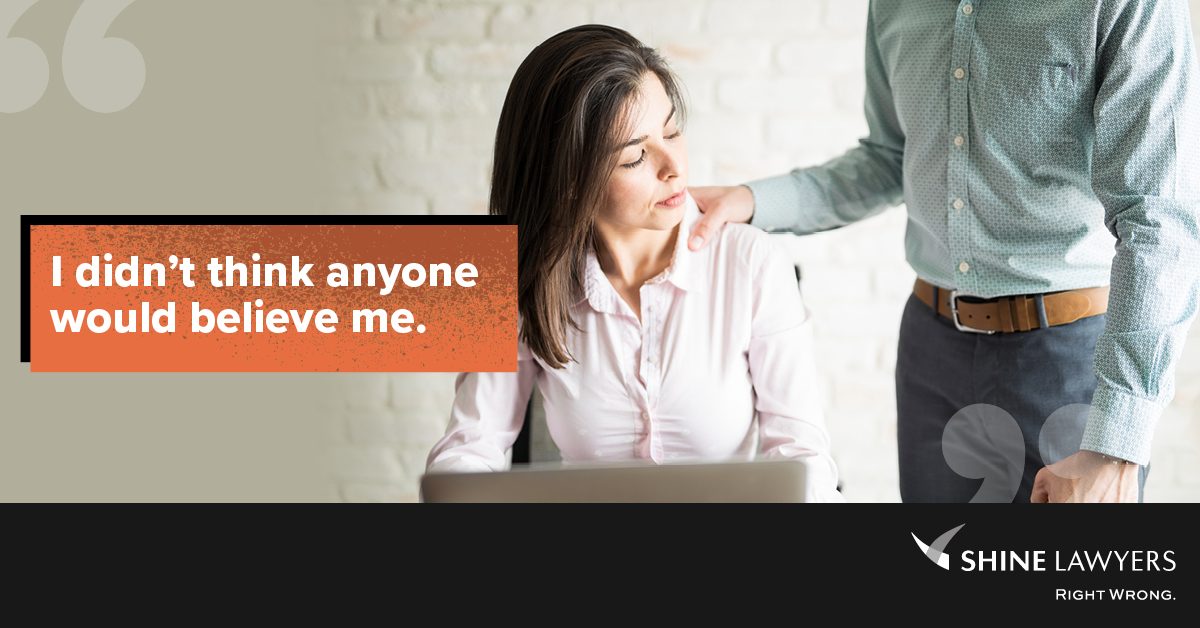 Participant response in a recent national survey of over 2000 people about workplace harassment and discrimination conducted on behalf of Shine Lawyers.
Experiencing this form of harassment at work can make you feel isolated and embarrassed but you're not alone. According to a recent national survey about workplace harassment and discrimination conducted on behalf of Shine Lawyers, more than a quarter of people who are victims of sexual harassment and discrimination don't report the incidents.
What are your options?
If you are a victim of workplace sexual harassment you have several courses of action;
If you feel comfortable to do so, ask the person that is making you uncomfortable to stop
Reach out to your manager or HR to discuss the behaviour
Lodge a complaint to the Australian Human Rights Commission
Contact a solicitor to mediate on your behalf
If you need support urgently you can call Lifeline on 13 11 14.
Shine Lawyers' employment law practice
If you're experiencing sexual harassment in your place of work, we're here to help. Coming to terms with harassment can be a very difficult process and while no amount of money can take away the harm the harassment may have caused you, compensation may be available and can help you to obtain the support you need to help you through this difficult time. Shine Lawyers are experts in all aspects of employment law, including harassment, workplace bullying and discrimination. Our lawyers will guide you through the legal system and help you obtain all of your rights and entitlements as an employee.
To find out more about how Shine Lawyers can help you, get in touch with our employment team today.
Written by Shine Lawyers. Last modified: May 30, 2016.