---
(Please note, this matter is not currently being litigated in Australia)
The
Shine Lawyers Aviation Department
is proud to announce that it has partnered with prominent Dutch firm
Legaltree
and its highly distinguished Partner Antoinette Collignon, plus expert Swedish aviation lawyers from Liman & Partners, Stephan Eriksson and Urban Olson to cooperatively and globally pursue justice and protect the rights of those tragically affected by the shooting down of
Malaysia Airlines Flight MH17
.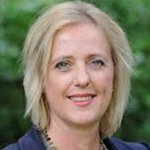 Antoinette Collignon, Partner, Legaltree, Amsterdam, Netherlands
Ms Collignon, was awarded the 'International Trial Lawyer Leadership Award' at the annual convention of the American Association for Justice (AAJ) in San Francisco in July 2013 in recognition of her important contributions to personal injury law within Europe. The award is given to a non-US trial lawyer leader who has contributed significantly to the development of international relations and exchange of information among plaintiff lawyers.
The AAJ noted of Ms Collignon that she "is an advocate for the cause of civil justice, both in her international practice and in her role as President of PEOPIL, the Pan European Organisation of Personal Injury Lawyers. She is an extraordinarily experienced and tenacious injury lawyer".
Ms Collignon specialises in cross-border personal injury cases and works closely together with other renowned international law firms. Ms Collignon was one of the people who inspired the foundation of the PEOPIL in 1996 and was the first Dutch and first female president of that organisation.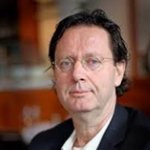 Stephan Eriksson, Advokat, Liman & Partners, Stockholm, Sweden
Shine Lawyers is proud of its association with European aviation lawyer and expert Stephan Eriksson.  Mr Eriksson specialises in aviation mass disaster litigation and has worked on several major cases including Air France Concorde flight AF 4590, the DHL/Bashkirian Airlines mid-air collision over Uberlingen, Germany in 2002, and Flash Air flight 604.  He represented many of the families of those lost on Helios Airways flight 522, Air France flight AF 447 and Air India Express flight IX812.
Mr Eriksson is an adjunct professor at the McGill University, Institute of Air and Space Law, where he is also a graduate.
His experience in cross-border international aviation litigation and passion to assist the victims of those affected by such disasters complements his experience and understanding of aviation cases.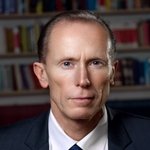 Urban Olson, Advokat, Stockholm, Sweden
Shine Lawyers welcomes its association with Urban Olson who works in the area of air carrier liability and products liability relating to aircraft manufacturers and subcomponent manufacturers under European and US law.  Mr Olson has worked on claims adjustment of several large international airline accidents as well as general aviation accidents.
Mr Olson is an attorney at law in Stockholm, Sweden and a member of the Swedish Bar Association as well as an associate member of the American Bar Association (ABA).  He is a Lifetime Member of the Institute of Air and Space Law Association (IASLA), Member of the European Air Law Association (EALA) and Member of PEOPIL.
He appears in Who's Who Legal, Aviation (2014) and, in addition to his Master of laws (LLM), Mr Olson completed post graduate studies at the Institute of Air and Space Law (IASL), McGill University, Montreal, Canada.
Evolution of the partnership and future efforts
The team will work to assist as advocates for the rights of European and Australasian families of flight MH 17 passengers and will continue to add suitably and appropriately experienced and qualified international partners to supplement the considerable international efforts required to demand both criminal justice and civil compensation from all potentially liable parties.
For more information about the team's reach and experience, please contact:
Pat Nunan (+61 (0) 418 153 405; email [email protected])
Antoinette Collignon (+31 6 22 99 22 53; email [email protected])
Stephan Eriksson (+ 46 (0) 8 671 60 00; email [email protected])
Urban Olson (+46 (0) 8 545 686 41; email: [email protected]) 
Written by Shine Lawyers. Last modified: August 26, 2014.