---
Who is responsible when a tenant is injured in a rental property? Is the landlord liable, or is it up to the tenant to watch out for dangers? As the outcomes of different court cases show, it really depends on the specific situation.
Who is responsible for a tenant's safety?
By law, landlords are required to take reasonable steps to ensure the safety of a property and its tenants. But before a landlord can be held liable, two things must be demonstrated:
A property has to be in some way defective according to the requirements of the Building Code of Australia; and
The landlord knew or should have known about the defect.
What to do if you're injured
As a tenant, you may be able to make a
public liability claim
if you incur injuries on a property. For a successful claim, you must be able to demonstrate you sustained a physical or psychological injury above a certain threshold (5% whole person impairment for physical, and 10% for psychological). Following an accident, you should seek medical treatment for your injuries, and notify your landlord as soon as possible.
Landlord's responsibilities
Landlords have a duty to ensure the safety of the property in several ways. These include ensuring that installations like gas and electricity are working, and maintaining the safety of appliances. Another ongoing responsibility landlords have is to regularly check smoke detectors. A state-by-state breakdown of all landlords' duties is
available here
.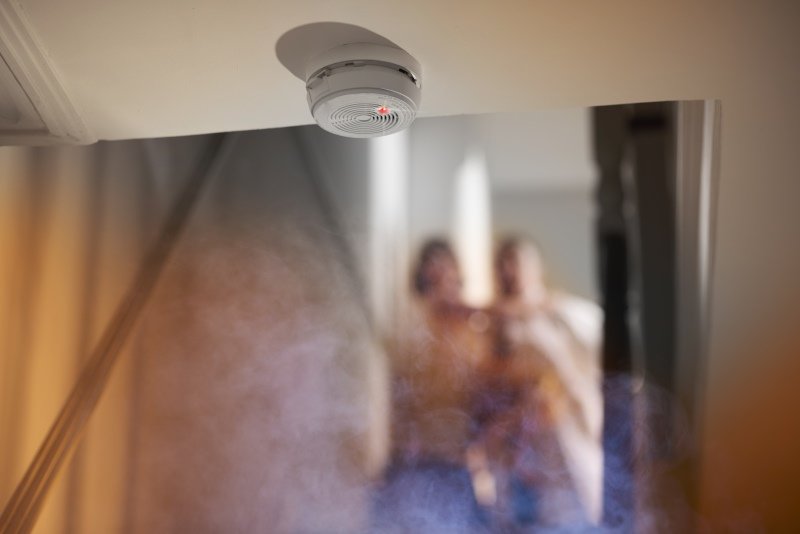 Different cases, different outcomes
The law surrounding a landlords' liability is not always straightforward, and the case law demonstrates the different outcomes that can arise.
In 2005, a tenant at an Ashfield rental property was seriously injured after his hand shattered a large glass panel on the front door. He sued the property's owner, and its managing rental agent, Century 21 Brough and Son. The judge found the owner and management agent were responsible for his injuries because they failed to install safety glass on the panel during its last repair, after it had already become mandatory.
Compare this to the case of Sheehy v. Hobbs. Ms Sheehy became a partial paraplegic after falling down the stairs at her rental property. The court found the stairs could have been safer by installing a handrail and better lighting. However, His Honour Justice McMeekin ruled that the landlord had no knowledge of the issues and could not have reasonably been expected to identify them.
Shine Lawyers - Get in touch
If you or a loved one has been injured in their rental property,
get in touch
with
Shine Lawyers'
public liability experts
. We can assess your situation and advise you of all your available options under the law.
Written by Shine Lawyers. Last modified: October 17, 2019.