---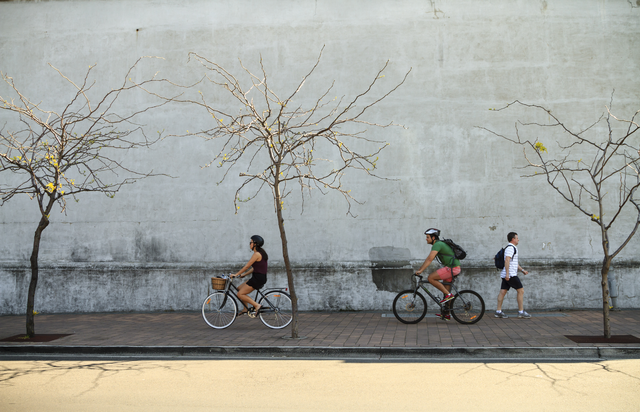 From March 1, all cyclists over the age of 18 must carry photo ID in case of emergency or law breaking.  Fines will also increase from $71 to anything up to $425, depending on the offence. Fines include:
Running a red light – $425
Riding dangerously - $425
Not stopping at a pedestrian crossing - $425
Holding onto a moving vehicle – $319
Failing to wear a helmet – $319
Failing to have photo ID - $106 (after March 2017)
Riding at night without lights - $106
However, the new laws don't just affect cyclists. All drivers must leave at least 1 metre between the car and cyclist when driving 60 kilometres or less and 1.5 metres at higher speeds. Those who fail to meet this requirement will be fined $319 and lose 2 demerit points.
When approaching a cyclist, drivers are advised to:
Keep to the left of centre of the road
Keep to the left of centre of the dividing line
Stay off the dividing strip
Stay off the painted island
Drive within your lane
Move to another lane where possible
On average, 11 cyclists are killed and 1500 are seriously injured in NSW every year. The NSW Roads Minister Duncan Gay has said the laws have been changed to improve the safety of all road users based on discussions with cyclists and drivers.
If you are or have been involved in a cycling accident, there are legal options. If you take action within three years of your accident you may be eligible to claim medical and hospital expenses, loss of earnings, pain and suffering and costs of help you received.
Written by Shine Lawyers. Last modified: January 4, 2016.