Unwavering commitment to our clients
At Shine, our empathy and understanding are what truly sets us apart – our clients are more than just a number. Our team always look beyond the technicalities and the evidence to understand the real human story behind each case.
We know that justice looks different to everyone, and we won't give up when the going gets tough, stopping at nothing to achieve the best outcome possible.
We keep things simple
The legal system can be confronting and confusing, but it doesn't have to be. Our legal team will ensure you're comfortable throughout the entire process of your legal claim.
Whether you prefer meeting in our office, over the phone, in the hospital, or in the comfort of your own home, your own go-to legal team will work to your individual needs.
We'll guide you through every step of the legal process, and keep you fully informed about your claim.
With us, you'll always be in the loop.

We get the best outcome for you
Compensation is calculated differently depending on your claim type. Our aim is to get you back on track as quickly as possible. In most instances, a monetary value is placed on the gap between your predicted life path before the incident, and your actual life path since the incident. We'll strive to ensure you're compensated fairly for the losses you've sustained and may continue to in the future.
Depending on your claim, compensation may include:
Medical or professional expenses
Financial loss or loss of earnings
Damage to or loss of property
Physical or psychological pain and suffering

We minimise your costs
We help most clients on a no-win-no-fee basis, which means you only pay our legal fees if and when we win your case. Every situation is different, but your legal costs will always depend on the amount of work required to resolve your claim. We want to get you back on track as quickly as possible, so we'll work hard to finalise your case swiftly and get you the outcome you need.
A typical claim may take 12 to 18 months to resolve, but a more complex matter could take longer. We'll be honest with you from the outset about the likely time and fees involved, as well as what the compensation might be. This way, you can make an informed decision on whether to proceed with your claim.
We'll also be completely upfront along the way, so there won't be any unwelcome surprises at the end. Our professional fees cover our time and the costs of resolving your claim.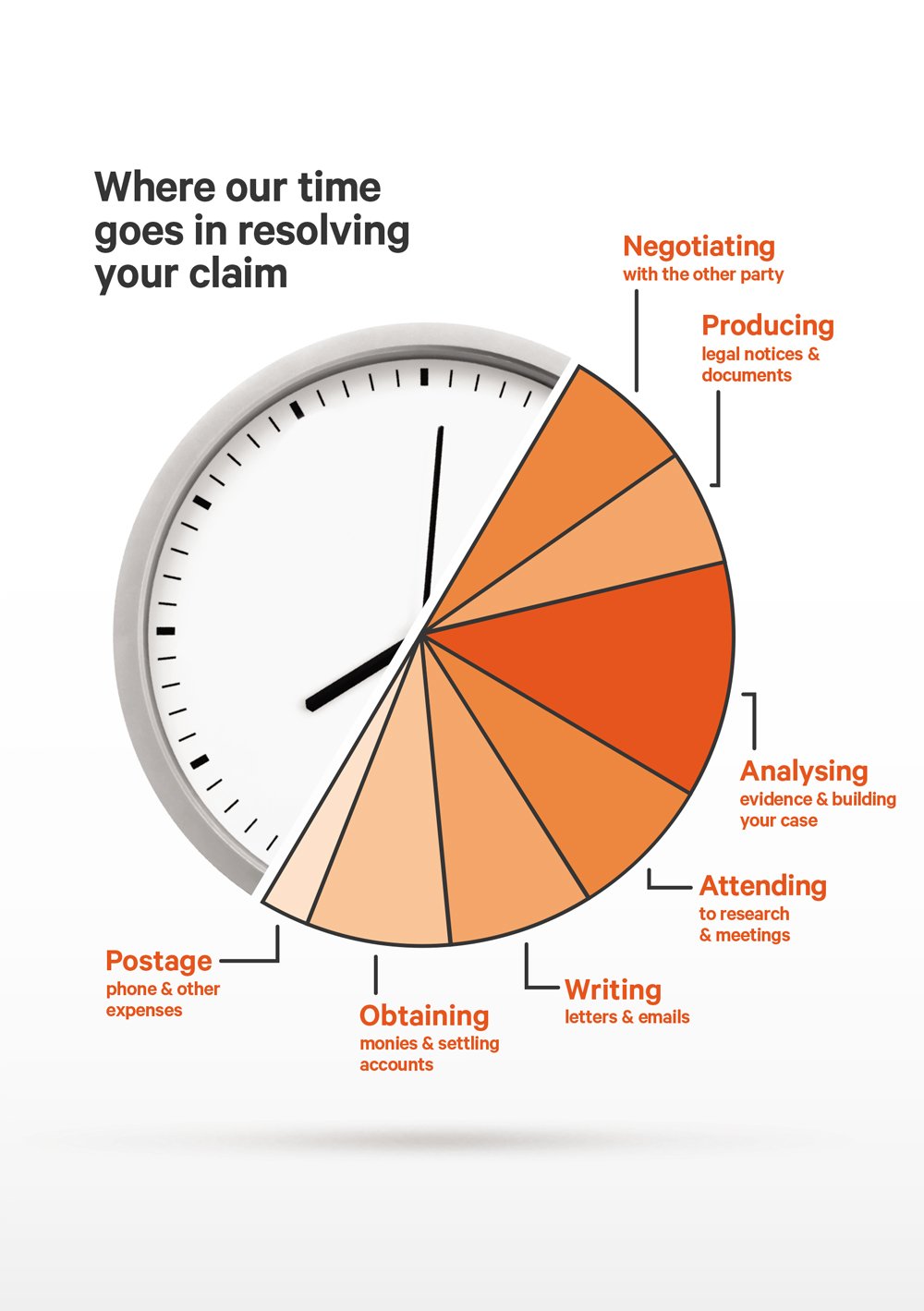 Click to visit our full range of legal services to see how we can help you.