Going through a claim or legal matter can be an emotional time for you and your family. It's important you feel comfortable and supported throughout the entire legal journey and this comes from having the right legal experts at your side, every step of the way.
If you have an ongoing case with another law firm and are unhappy with how things are progressing, making the decision to move firms can sometimes be the best way to move forward and get the outcome you deserve.
At Shine Lawyers, we know how to right wrong. As one of Australia's leading law firms, we have the experience and resources to help you draw your line.
We have a proud local presence and a large passionate team of experience lawyers across the nation. This enables us to not only achieve the outcome you deserve but provide you with the support you need.
How do I change or switch my claim to Shine Lawyers?
Moving or switching your claim to Shine Lawyers is easy – just contact us and our client care team will walk you through the details and steps required based on your unique situation. When discussing your matter with you, our legal experts keep it simple.
We'll get straight to the point by clearly explaining where you stand, and we'll do all we can to make the process as simple and as easy as possible.
Why switch to Shine Lawyers?
We're not like other law firms. We dare to be different and challenge the status quo of the legal industry.
Our personal touch and empathy, allow us to look beyond the technicalities and understand the human stories of each claim. Justice can look different to everyone, and we work hard to support and empower our clients to make their stand and take action to achieve their desired outcome.
We go the extra mile and are committed to keeping you well-informed of the status of your claim and are always available to answer any questions you may have.
We work hard to minimise your costs
We help most clients on a No Win No Fee* basis, which means you only pay if we win your case in the end.
We work hard to manage each case efficiently and accurately to ensure you can receive maximum compensation.
For you as our client, this means lower fees, less stress and the comfort of knowing we've got your back so you can focus on what's important – you.
*Conditions apply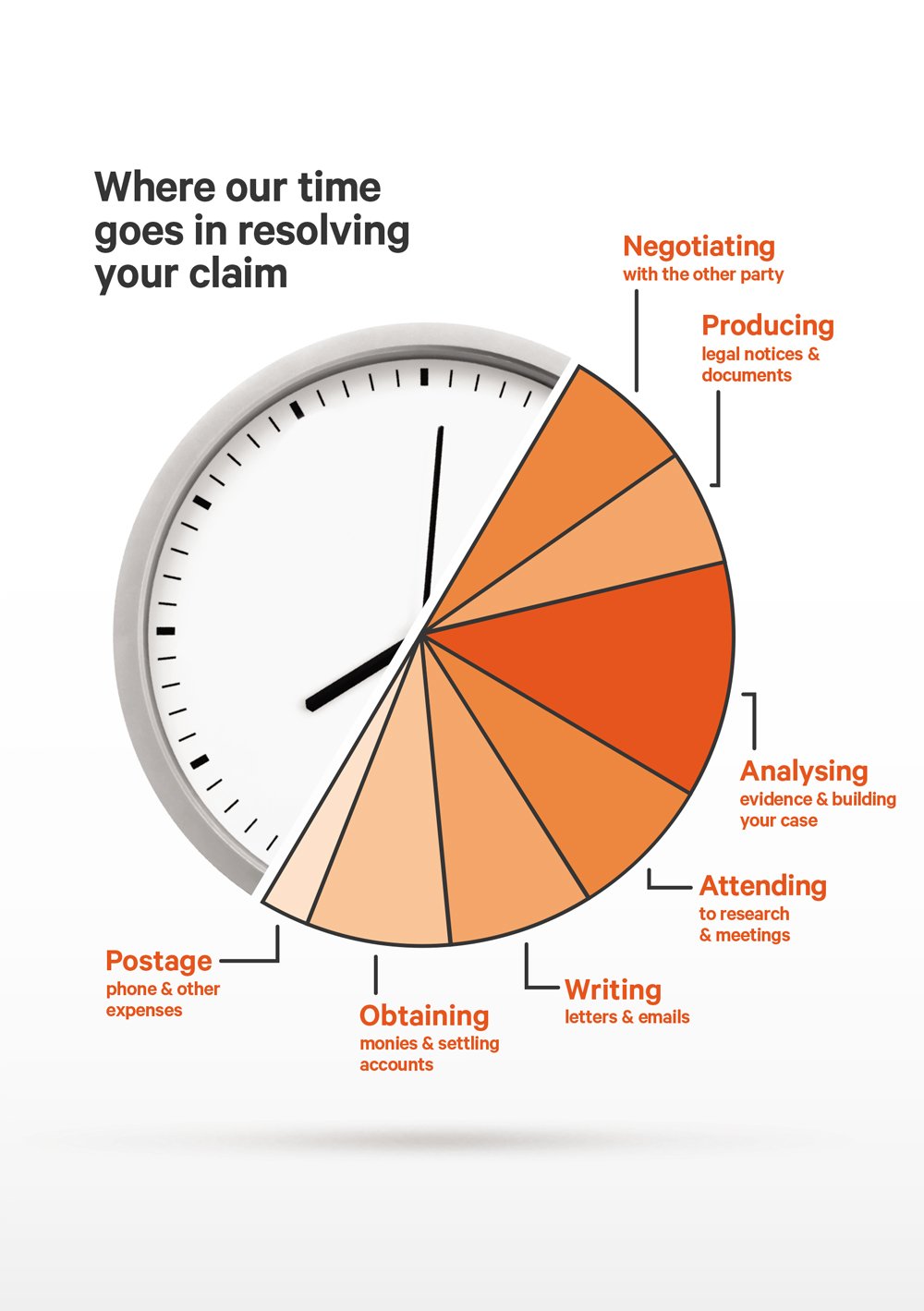 Make your stand and let's wrong, together - Contact us today and make the switch to Shine Lawyers.