Please note, this matter is not currently being litigated in Australia.
---
Shine Lawyers Aviation Department will manage litigation and any legal and quasi-legal efforts which may be required to access justice on behalf of those affected by the tragic loss of Indonesia Air Asia ("Air Asia") flight QZ8501.
This page explains claims for compensation against Air Asia under both the Warsaw and Montreal Conventions, which are the primary sources of rights for families who have lost loved ones.
This information is provided to assist families of flight QZ8501 understand their legal rights and the sources of assistance and compensation they may be entitled to.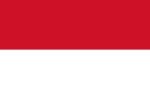 To view this page in Indonesian, click here