Essential Info
Memberships and Associations:
Member of the Queensland Law Society (QLS)
Member of the Australian Lawyers Alliance (ALA)
Women's Lawyers Association of Queensland
Admitted in 2004
NSW Law Society Accredited Specialist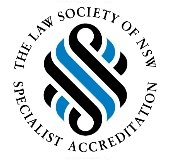 Community Involvement
2009/ 2010 NSW Young Lawyers Regional Delegate for Wollongong
Previously volunteered at Illawarra Legal Centre
Michelle Wright
Senior Solicitor, Springwood at Shine Lawyers Ltd
View LinkedIn profile
Admitted to the Supreme Court of NSW in 2004, Michelle has spent much of her legal career in the field of personal injury litigation and has a particular interest in assisting clients who've sustained psychiatric injuries from incidents at work or on the road.
Michelle is humbled by the trust and confidence her clients place in her, and she strives to offer understanding and compassion to individuals who are going through the turmoil of a legal claim.
As a member of the Queensland Law Society, the Australian Lawyers Alliance and the Women's Lawyers Association of Queensland, as well as Treasurer of the Logan and Scenic Rim Law Association, Michelle is actively involved with the legal community. She works tirelessly in a variety of volunteer programs to ensure that everyone is given equal access to essential legal advice.
Michelle is focused on achieving the best possible outcome for her clients and is grateful for the opportunity to make a difference in the lives of others.
For more information about Michelle, and the team of compensation lawyers at Shine Lawyers Springwood, get in touch today.