---
Whether you're travelling for business, a special event, a family visit or simply a well-deserved holiday, every traveller hopes that their journey will go smoothly: free of missed transport, cancellations and delays. However, if the unexpected happens and you're affected by one of these events, it's important to understand your rights as a passenger.
When you were at fault
So, you missed your train, bus, boat or plane. Whether you didn't allow enough time for traffic, or hit that snooze button one too many times, everyone has experienced the sinking realisation that they're not going to make it.
If the incident was your fault (or the fault of a travel companion or unrelated company), your options will probably be limited, but you shouldn't give up hope. If you have travel insurance or you booked through a travel agent, your first move should be to see if either of them can assist you. You should also try politely asking your travel provider if there's anything they can do to help. They may take pity on you and offer a solution.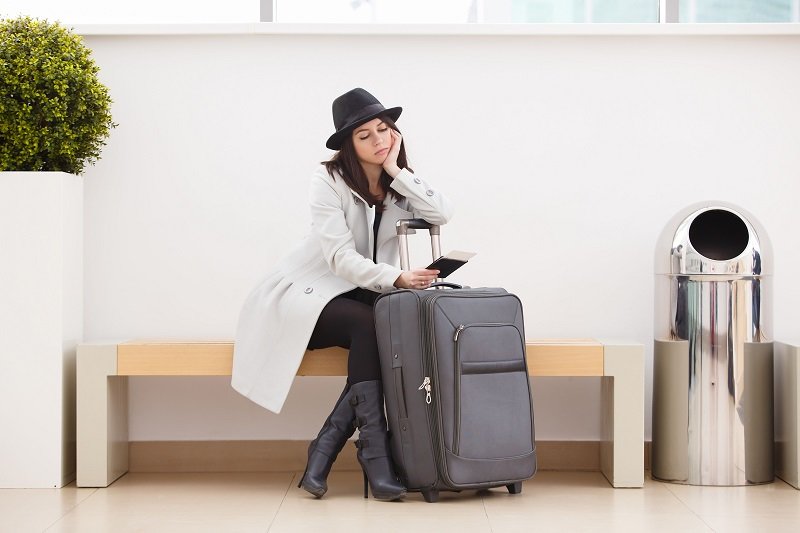 When your transport provider was at fault
On the other hand, you may do everything right and arrive in plenty of time, but still have your trip marred by cancellation or delay.
Unfortunately, airline carriers in Australia won't always compensate you for the expenses you incur when your flight is delayed or cancelled, especially if the delay or cancellation was outside of the airline's control.
Much to the surprise of the average passenger, Australian law doesn't demand compensation for delayed flights. Airline carriers are contractually required to transport you to your designated destination, but not to do so at the scheduled departure time. Whether to refund your ticket or reimburse you for expenses incurred because of the delay is at the airline carrier's discretion and every airline has their own policy. If a flight is delayed or cancelled for reasons outside of the airline's control (such as extreme weather) they will usually put you on a different flight or give you a refund, but may not be legally required to.
If it's a train, boat or bus that you've missed, your rights will depend on the terms of your contract and the policies of your transport provider. Because so many transport providers have discretionary policies, it's important that you (politely!) fight for a fair result in the case that your transportation is delayed.
Shine Lawyers: Transport law experts
Shine Lawyers'
expert team of
travel lawyers
can help you determine if you have a claim and take action against unscrupulous travel providers. Our
No Win No Fee
promise means that you only pay legal fees if your claim is successful, so you won't face even more financial stress.
If you think you may have a claim, Shine Lawyers can assist you with all travel-related contractual disputes and injuries, whether they occurred in Australia or overseas. Get in touch to start your legal journey today.
Written by Shine Lawyers. Last modified: April 3, 2018.