---
(Please note, this matter is not currently being litigated in Australia)
On 19 December 2008 an Air Vanuatu Britten-Norman Islander aircraft (Flight NF 261) crashed into a mountain on the western side of the island of Espiritu Santo, Vanuatu killing the pilot and seriously injuring some passengers.
The aircraft had originally been heading to Santo-Pekoa International Airport from Bauerfield International Airport, Port Vila, but crashed during an additional flight leg between Lajmoli and Santo.
The mountainous region where the plane crashed was shrouded in thick fog at the time.
The New Zealand Transport Accident Investigation Commission, at the request of the Government of the Republic of Vanuatu, completed an investigation into the crash, and the official report was released on 21 January 2009.
The report indicated that the aircraft was overloaded by at least 7% which affected its climb performance. Furthermore, the pilot did not give a safety briefing and the aircraft had a poor seatbelt configuration, which increased the risk of injury to the passengers.
Claims for most of the passengers were settled some time ago except for 6 passengers who contacted Shine Lawyers Aviation Department earlier this year, not having made claims within the three year window open to them.
Some of the passengers' were traveling for work, and their employer promised these people a 'good will' payment last year. However, two of our clients have failed to receive anything from their employer and Shine Lawyers will take legal action in the Supreme Court of Vanuatu in the New Year, if necessary to defend these passengers' rights.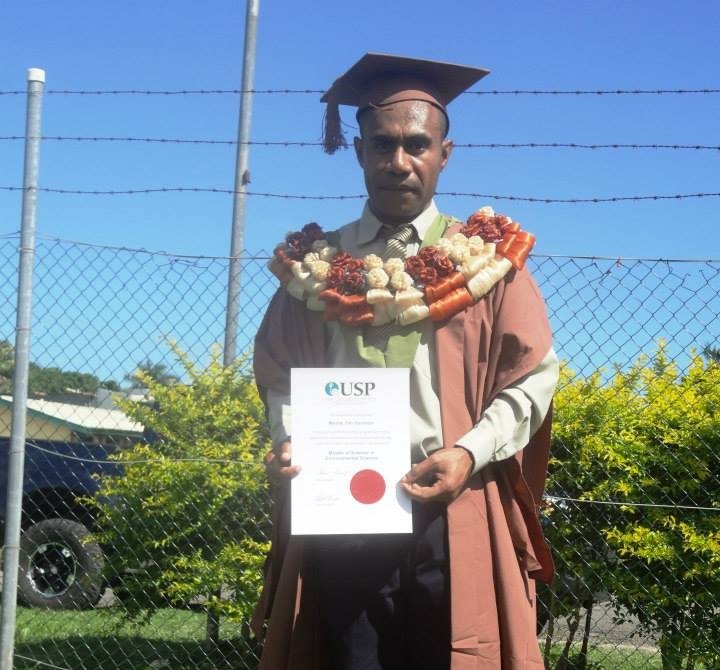 Crash victim and client Morris proud to complete his masters degree following the crash.
Written by Shine Lawyers. Last modified: December 22, 2013.