---
In February, Cairns local and expecting-father Glenn Dickson was doing what he loved - spearfishing with friends. However, when he jumped into the water near Hitchinbrook Island, his life changed forever.
Glenn was viciously attacked by a shark and lost his left leg, losing consciousness and technically dying six times. Miraculously, Glenn survived. It was the vision of his wife and children which gave him the strength to keep fighting. Paramedics have credited Glenn's survival to his three friends who were able to apply a tourniquet and contact emergency services immediately.
A remarkable recovery
When he was safely back ashore, Glenn was airlifted to Cairns hospital in a critical but stable condition. Queensland Ambulance Service workers said he was
extremely lucky to be alive
. If treatment were delayed by just 60 seconds, he wouldn't be here today.
Despite the severe and traumatic nature of Glenn's injuries, he made a miraculous recovery. He was released from hospital and in a rehab program after just five weeks. However, making it home was only the beginning.
Glenn will never be able to return to his work, and the Dickson family now face the challenge of taking care of his medical needs and supporting their growing family into the future.
Government denies much-needed financial support
Although the loss of his leg and ongoing injuries will undeniably prevent Glenn from returning to his trade as a boilermaker,
Centrelink has refused to recognise him as deserving of the disability support pension
. Instead, Glenn has been placed on the Newstart allowance. This provides him and his family with $400 less a fortnight. He's also required to search for jobs while completing rehabilitation.
This isn't the end of Glenn's battles. Although his super fund, Sunsuper, has deemed him permanently disabled, they insist on paying out Glenn's benefits over six years - rather than the lump sum his family desperately needs. Although the Dickson's are eternally grateful for the incredible amount of support they have received from the Australian community, they are in urgent need of immediate financial assistance to modify their house to accommodate Glenn's disability, purchase a prosthetic leg and cover his immediate medical costs.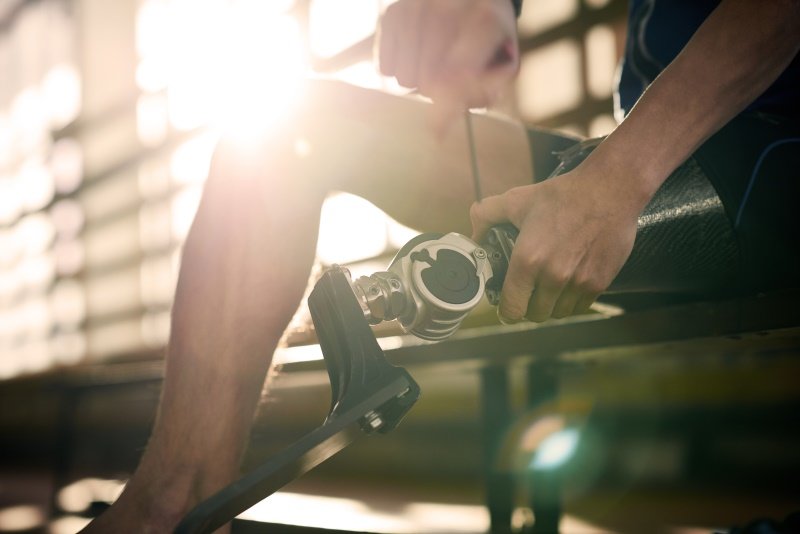 Fighting for the Dickson family
Shine Lawyers
' National Special Counsel
Will Barsby
heard Glenn's story and knew he had to help. True to Shine's motto of '
standing up for the little guy
', Will has taken up Glenn's cause free of charge. He's outraged that a man who has a severe and life changing injury is unable to access the benefits he needs to rebuild his life.
Will explains that unfortunately, the government doesn't make it easy for people to access the disability support pension. Because Glenn didn't fit the narrow requirements at the point of application, Centrelink have denied him the help he deserves and desperately needs. But Will won't give up. He's urging Sunsuper to give Glenn his entitlements in a lump sum, and challenging Centrelink's refusal to grant disability support.
Hopefully, these bodies will wake up and realise that Glenn isn't just a number. He's a man with a family who needs help.
Shine Lawyers - Superannuation and insurance experts
If you've encountered difficulties accessing benefits under your superannuation or insurance policy, you're not alone. Help is available. At
Shine Lawyers
, we're experts when it comes to
superannuation and disability insurance claims
. We have a
proven track record in fighting for our clients
and achieving the results that truly matter.
For more information about your options and entitlements, or to start your legal journey, contact your local team for an obligation-free consultation. We'll help you get back to you.
Related information:
Written by Shine Lawyers. Last modified: August 31, 2018.