---
10 important steps to get prepared for storm season
In recent weather we have had a glimpse of what our storm season will look like over the next few months. Storms are unpredictable and sudden, so it is important to be prepared for whatever they may throw at you! Keep reading to make sure you have everything ready for this storm season.
Step 1: Prepare your home
In order to limit the damage to your home in the worst instance. Simple things you can do include:
Check your roof regularly
Keep your gutters clear
Remove trees and branches near your home
Secure loose items (e.g. outside storage, outdoor furniture, gardening equipment etc..)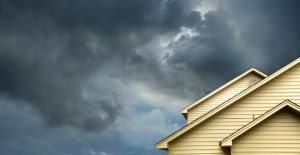 Step 2: Ensure your home, contents, business and car insurance is up to date and current
Make sure you are aware of what
your policy covers you
for. Another important thing to do is take photos of every room in your house, to make it easier in the event you needed to claim. It is also important you document any smaller valuable items with photography.
Step 3: Create your home emergency kit
Your emergency kit should be able to get you through more than three days of isolation. Consider including the following items:
Contact numbers
Battery radio
Spare batteries
Blanket or warm clothes
Torch
First aid kit
Gloves
Cash and important documents
Medication
Drinking water (additional water if you have pets) and non-perishable food
Step 4: Make sure members of our household knows the following
Which room in the house is the safest to seek shelter.
How to turn the power, water and gas off.
Where the meeting point is in the event of an evacuation
How to stay in contact if you are separated
Where the exit points are
Step 5: Make plans for your pets in the event of an emergency
They are our best friends, so we don't want to forget about them in the event of an emergency. Make sure you have somewhere for them to go if your home is damaged.
Step 6: Prepare your car
During storm season it is important to make sure you have a spare supply of fuel, masking tape to protect your car windows and have blankets to protect your car from hail.
Step 7: Prepare your business
There are quite a few things you need to have prepared during storm season. These include:
Employees contact details
Emergency service contacts
Customer and supply details
Product lists
Latest stock and equipment inventory
A separate emergency kit for your business
Make sure you have all data backed up on hard drives or online storage programs
Prepare an emergency evacuation plan and make sure all staff are aware.
Step 8: Talk to your neighbours
As a community it is important we look after those who may need assistance. During storm season it is very important to make sure all elderly, children, disabled and ill are cared for in the case of a serious storm. This includes they have safe shelter, supplies and medication. Make sure you contact your neighbours to share your plans and ask if they need assistance preparing or in the event of a serious storm.
Step 9: Tune in to weather warnings
Part of being prepared is knowing when the storm is on its way. There are many services which offer storm warning. These include:
Your Radio
Free-to-air television
Bureau of Meteorology website - http://www.bom.gov.au/
The Queensland Disaster Management Services - http://www.disaster.qld.gov.au/
Queensland Tropical Cyclone Warnings 1300 659 212
Queensland Land Weather and Flood Warnings 1300 659 219
Queensland Coastal Marine Warnings 1300 360 427
Queensland General Warnings 1900 969 922 (call costs apply)
Australian Tsunami Threat Information (1300 TSUNAMI) – 1300 878 6264
Step 10: Remember to be safe
The most important thing to remember is to me safe during storm season. Never try to drive or walk through flooded waters, seek shelter and avoid driving.
Written by Shine Lawyers. Last modified: November 16, 2016.