---
This week we pay tribute to our Anzacs and those brave 'diggers' who put their lives on the line for their fellow countrymen and future generations.
One of these brave souls was Ken Charlesworth who was born on 9 September 1919. At the age of 24 in 1943 he was sent to the frontline in PNG where he was part of the 30th Regiment assigned to fend off the Japanese invasion.
During the course of his expedition, Ken witnessed some dreadful atrocities. Despite his circumstances Ken was compelled to continue fighting with his fellow warriors.
Ken didn't let the adversity of the war years defeat him. He bounced back and returned to civilian life in 1946 and lived a fruitful and positive existence. He got himself a job as a painter in Sydney. As part of his job he was required to sand down old cement sheeting which formed the exterior and interior linings of many homes and buildings.
Upon his retirement in 1984 Ken devoted his time to charitable work with the Salvation Army and played an active role in the RSL. Every year he wore his medals with pride at the Anzac Day Parade.
From the moment we met Ken, the Shine Lawyers team were moved by his remarkable spirit. His solicitor, Roger Singh, developed a great bond with Ken and helped him and his family with a legal claim.
Shine Lawyers filed court proceedings in April 2012. It was a hard battle with many highs and many lows but through his fighting spirit, teamwork and perseverance – justice finally prevailed in August 2012. A settlement was reached which allowed Ken and his family peace of mind and afforded Ken some comfort and support in his final months.
By way of reflection and remembrance, this week we remember Ken and his family who reached out to us in their time of need.
Sadly, Ken passed away on 9th February 2013 - "Lest we forget".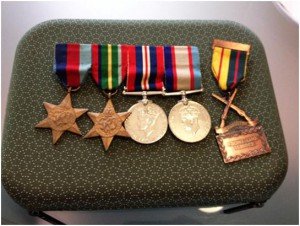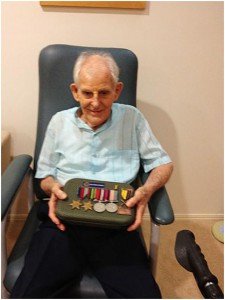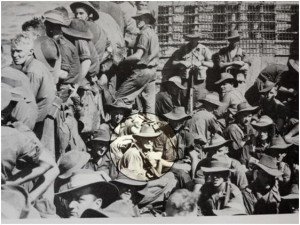 Accompanying image from Chris Phutully, used under the following license. Image modified from its original state.
Written by Shine Lawyers. Last modified: April 23, 2015.