---
On May 17 2016 members from three of our Queensland branches took part in the Queensland Legal Walk. The walk aimed to raise over $100,000 to support free legal services and pro bono work in Queensland.
Over 1,000 lawyers from all over Queensland took part in the walk, including Shine's Mackay, Townsville and Cairns branches.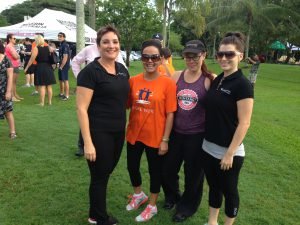 QPILCH, Queensland Public Interest Law Clearing House, organised the event - which is now in its 9th year. The funds generated by QPILCH, and events like these, help over 2,000 disadvantaged Queenslanders every year.
"We help people who can't afford a lawyer and can't get help from legal aid. People like "Lorraine", a Cairns mum who was living in a car with her 6 year old daughter, on a tenancy blacklist and in debt after leaving a domestic violence relationship."
"Facing heavy demand, community legal services across Queensland last year turned away over 80,000 people seeking help. The Queensland Legal Walk takes place each year on National Pro Bono Day, and celebrates the volunteers and private law firms who donate legal help to those with nowhere else to turn, while raising funds to support this vital work."
Cairns QPILCH Homeless Persons' Legal Clinic Senior Lawyer Renee Lees
National volunteer week
Staff from the Cairns branch were also invited to a National Volunteer Week lunch with Cairns Community Legal Centre.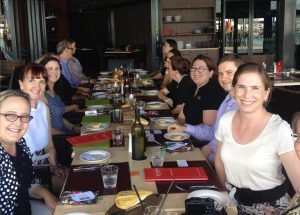 The centre provides free advice and assistance in over 100 pro bono cases each week, with many of the staff volunteering in their free time.
To find out more about the Cairns Community Legal Centre or get involved with their work, see http://cclc.org.au.
Written by Shine Lawyers. Last modified: May 23, 2016.