---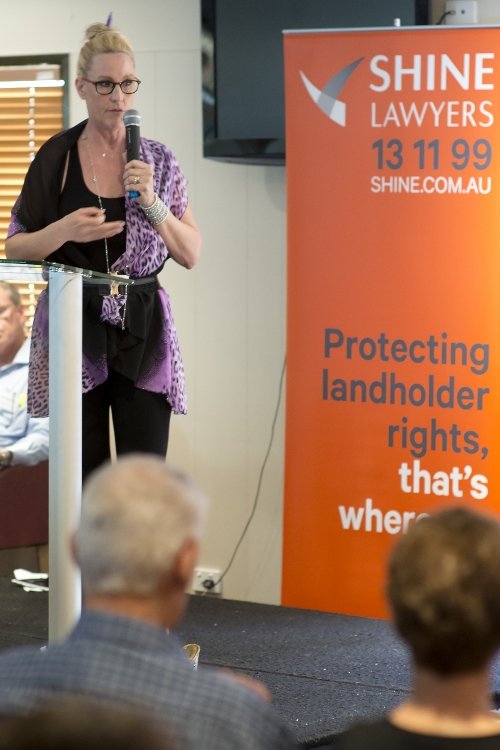 Shine Lawyers
ambassador and environmental campaigner
Erin Brockovich
visited Dalby earlier this week to share her insights with landholders affected by CSG developments in the region.  More than 200 landholders from Dalby and surrounding areas attended the event and heard from Erin and Shine's
Energy
and
Environmental Law
teams on the importance of standing together, speaking with neighbours and gathering evidence.
Erin said that by working together as a community, sufficient evidence could be compiled and put before the government. She said that unless current laws were challenged and unless government and the courts were provided with sufficient evidence to take action, the community would never see change.
Rebecca Jancauskas from Shine Lawyers Environmental Law team reinforced the importance of keeping records of adverse changes believed to have been caused by CSG activities. She said taking photos, keeping a diary and visiting your doctor were all practical things landholders could do to strengthen any future legal action taken.
Peter Shannon from Shine Lawyers Energy Law team provided landholders with tips and information relating to confidentiality agreements, bullying tactics employed by CSG companies and the rights landholders have to deny companies access to their lands.
For those who attended the event and had a photograph taken with Erin, you can download your photo here. Written by Peter Shannon
Written by Shine Lawyers. Last modified: February 26, 2014.