---
Former NRL legend and North Queensland Cowboys Ambassador Brent Tate recently joined Shine Lawyers in a visit to the Princess Alexandra Spinal Injuries Unit ahead of tonight's State of Origin decider.
Brent enjoyed some pre-match commentary with patients in the ward, sharing his predictions on how the game will play out. Even the few Blues supporters could not hide their excitement.
"Our visit to the Spinal Injury Ward with Brent provided a much needed distraction for the patients undergoing rehab following serious spinal injury," said Shine Lawyers Special Counsel Will Barsby. "Suffice to say, there were selfies being taken all morning. It definitely lifted their spirits."
Just two years into his first grade career, Brent Tate suffered a severe neck-injury that nearly ended his career. Against all odds, Brent shocked the sporting world with his guts and determination, and continued to play at club, state and national levels for years to follow. The visit was a chance for Brent to support the Spinal Injuries Unit in their mission to enable people with spinal cord injuries achieve maximum potential and fulfilment in life.
Shine Lawyers has a close relationship with Spinal Life Australia, an organisation who provide peer support to patients at the Princess Alexandra Hospital Spinal injuries Ward. For us, this was an opportunity to give back to, and support the spinal injury facility that provides treatment and care to many of Shine's clients who have suffered devastating spinal cord injuries.
"It was great to see such a dedicated team of health professionals working hard to provide care and support to both the young and the old, who are being housed in the unit," Will said. "We are definitely lucky to live in a country with such skilled health providers who are dedicated to helping people get back to independence."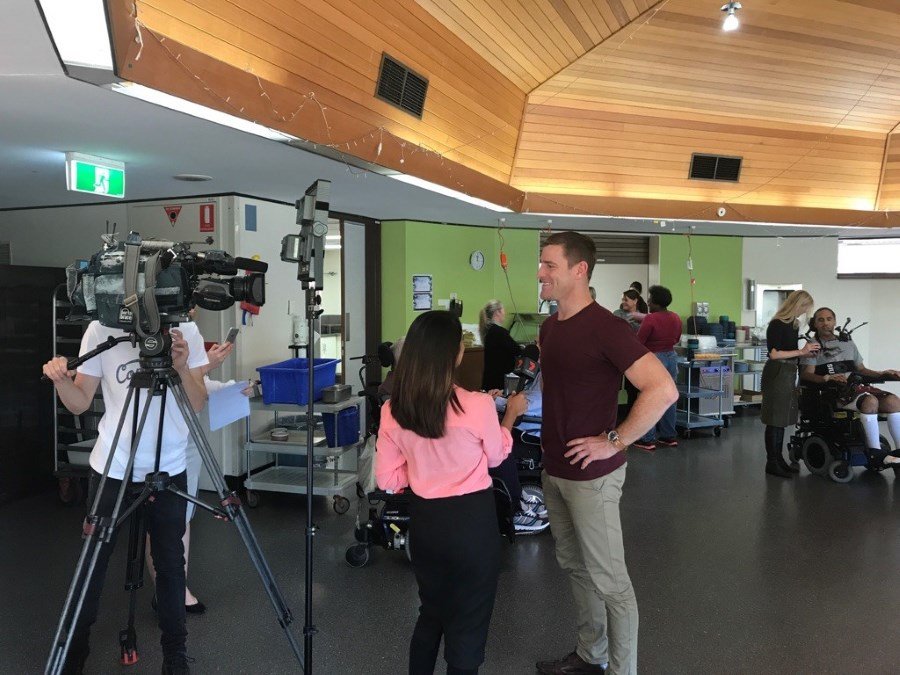 Written by Shine Lawyers. Last modified: September 6, 2018.