---
For some, Christmas parties are a time to let your hair down, bond with your colleagues and celebrate the closing of another year. For others, the forced festivity is an ordeal to be survived.
No matter where you fall on this spectrum, it's important to remember that you may be off the clock but you're definitely not off the hook. 'Harmless' bad behaviour at a Christmas party can have real ramifications for your career.
Are you experiencing difficulties in your place of work? Know your rights.
If you want to have a job (and be able to meet your co-workers' eyes) come Monday morning, make sure you heed these dos and don'ts this holiday season.
Don't: Drink too much
This self-explanatory "don't" is the root cause of many notorious office legends.
There's nothing wrong with enjoying a drink or two, but make sure you keep your limits in mind and your professionalism intact. An open bar tab may be tempting, but alcohol isn't cheap if it costs you your career!
Do: Network
Christmas parties are an opportunity to show your boss your sparkling personality, Christmas spirit and willingness to be a team player.
Instead of counting the seconds, use this time to get to know those you don't work closely with. You never know when these relationships may pay off later on and you may even make a new friend!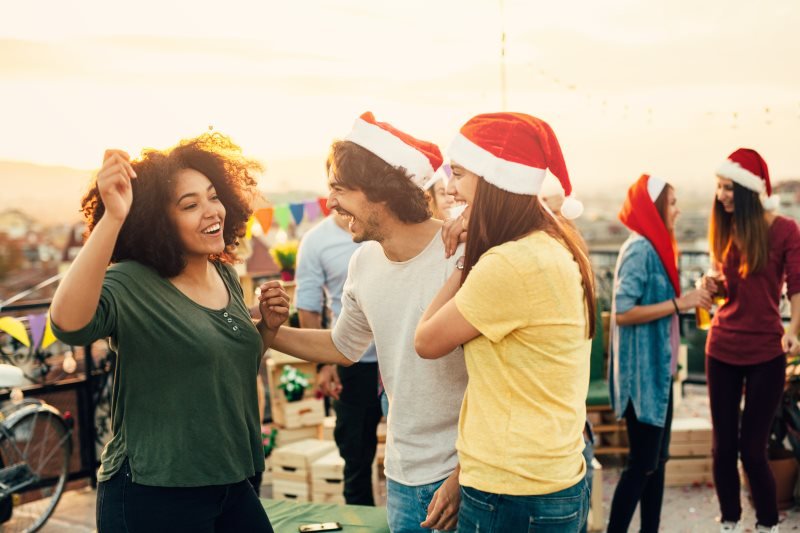 Don't: Be 'that guy' or 'that girl'
Unfortunately, Christmas parties are also an opportunity to demonstrate your lack of judgement or poor character.
Don't sleazily hit on your co-workers, make racist jokes or start fights. If it's workplace harassment in the office, it's still workplace harassment by the Christmas tree.
Do: Dress to impress
Christmas parties may feel social, but they're still work events. Feel free to add some festive flair to your outfit but steer clear of anything you'd wear to the club on the weekend.
Don't: Complain
In a casual, chatty atmosphere it can be easy to slip into venting or gossiping about your job, co-workers or boss.
No matter how cathartic it feels, your work party is not the proper time to blow off steam about… well, work. After all, there's no awkward moment quite like realising the boss you've spent the last ten minutes mocking is standing behind you. Ouch!
If you have a problem
If your Christmas party ends in tears, you don't have to face it alone. One of
Shine Lawyers' employment law experts
can help you understand your rights and provide practical advice.
Get in touch for more information or to begin your legal journey today.
Written by Shine Lawyers. Last modified: December 6, 2017.