---
Throughout May, the state of Queensland comes together to raise awareness and increase education around domestic and family violence. In support of Domestic and Family Violence Prevention Month, Shine Lawyers' General Manager Kimberley Allen discusses the importance of awareness and education in bringing violence in Australian homes to an end.
Law, order and reforming our response to family violence
Opinion piece by Kimberley Allen, General Manager South Queensland, as it appears on Lawyers Weekly.
Why weren't you there? Why didn't you pick up on the hints? Why didn't she feel close enough to tell you?
These are just some of the questions that family and friends of domestic violence victims ask themselves everyday, and often, when it's too late. It's the dark secret of suburbia and it permeates every region of the country. On average, at least one woman a week is killed by a partner or former partner in Australia. One woman a week too many.
This month, the government is focused on domestic violence awareness.
Efforts are directed at increasing education to help us know when to raise the alarm if we suspect an emergency in ours, or a loved one's life.
Thirty-three per cent of women in Australia have experienced physical violence since the age of 15. One in five have experienced sexual violence, a quarter of the nation's female population have experienced emotional abuse and that same number have been victim to sexual violence by a partner they loved and trusted. Worst of all is that while these statistics are alarmingly high, these are just the cases that have been reported. The real figures are said to be far greater.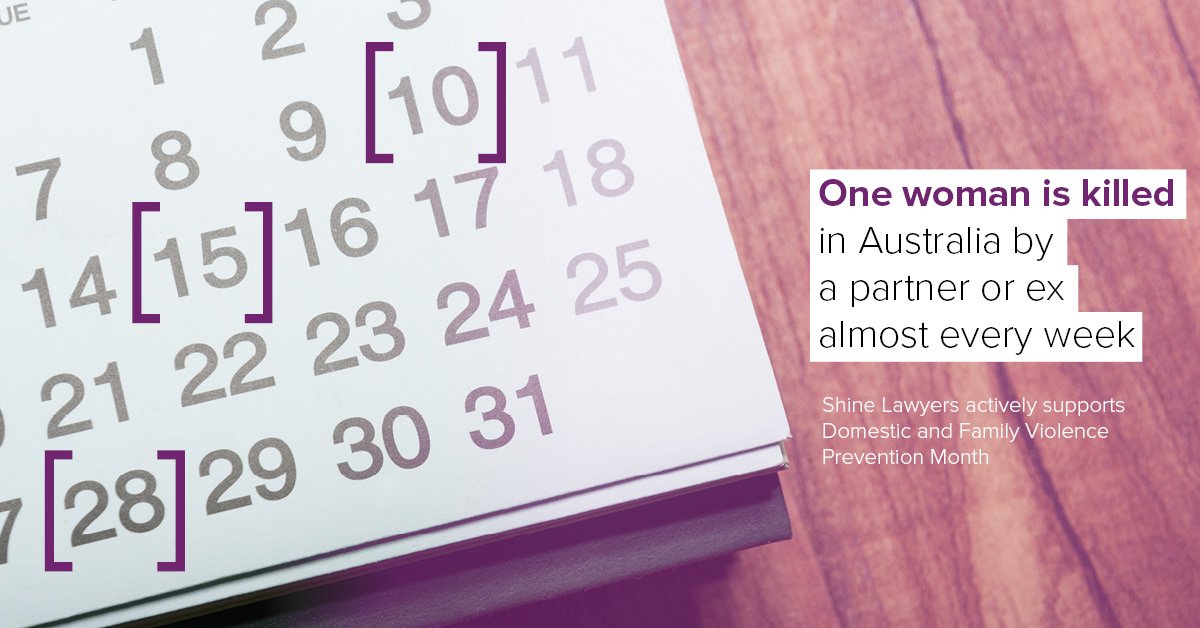 As a lawyer, I have seen my fair share of trauma and I applaud the women and men who come forward with their stories for their tremendous courage. Each time they speak up, they do so nobly and with the intention of stopping others from having to share the same fate.
I believe that part of the cure is changing the way our society, and particularly our justice system, views and responds to victims. Whether it is education, accountability or the need for greater resourcing, there are some key areas where reform will be vital to impacting necessary change.
One of the first steps is ending the judgment.
There is still too much victim blaming, making excuses for the abusers rather than making them accountable, and sadly, it's a safety net that aggressors rely on.
We need to be the light bearers, encouraging victims to a better world view. We need to show them the necessary compassion and help them see the importance of coming forward to seek assistance.
And when they take this step, are we doing enough to support these women? The statistics we've seen from women's violence centres are shocking - some are funded to help 200 women and yet they see close to four times that number. It's clear that further resources are desperately needed.
When it comes to legal assistance, the current Legal Aid financial eligibility criteria leaves a gaping hole, with many female victims ineligible for assistance but unable to afford a lawyer. Without this support, the court process is made much more stressful for women and can compromise the presentation of their cases.
Education for all of us - victims, men, women, children - is vital.
Women need to be aware of the red flags as much as men need to know how to better manage their anger and violence. We all need better examples to model our behaviour on.
At Shine Lawyers, we are committed to taking action to support individuals impacted by domestic violence through our pro bono program and through the support of initiatives and campaigns that raise awareness of the issues.
As legal practitioners, we each have a responsibility to do what we can to raise awareness, agitate for meaningful reform and project zero tolerance towards domestic and family violence.
Awareness and education brings us one step closer to breaking the cycle.
Written by Shine Lawyers. Last modified: May 24, 2017.