---
Madeline had always been a glass-half full girl. She saw the best in others and her positivity drew people to her. She was always the helper and a career in law and justice became an obvious choice. She had her sights set on the Queensland Police Service, and began her studies in human services at UQ.
It was the Christmas holidays of 2015.
Madeline and her friends set out on a road trip from Brisbane to rural NSW. It was supposed to be a relaxing camping getaway but the group never made it to the campsite. Just hours into their journey, the driver (an unsupervised L-plater) became distracted and veered off the road, flipping the car.
Madeline was thrown out the window and landed beneath the bonnet of the overturned car. Unconscious at first, she awoke to find herself trapped under the hot engine with her arm burning and chest crushed.
Madeline was rushed to hospital by helicopter.
Her spine had been shattered. At the hospital, the full extent of Madeline's injuries became painfully clear - the tendons in her wrist had been severed, her pelvis and collarbone were fractured and she had suffered third degree burns to her arm, which required grafting.
After the first skin graft surgery, Madeline's arm became infected and doctors had to repeat the surgery twice more before it succeeded. Ultimately, Madeline spent two months in hospital. At times, she feared she would never make it out.
Have you been in a motor vehicle accident? Learn more about your rights to compensation.
Madeline's injuries took a significant toll on her life. In an instant, her career dreams were in ruins.
When she first came out of hospital, everything was different. Even the simple tasks of bathing and dressing required extensive help. But for Madeline, the biggest challenge was learning to walk again.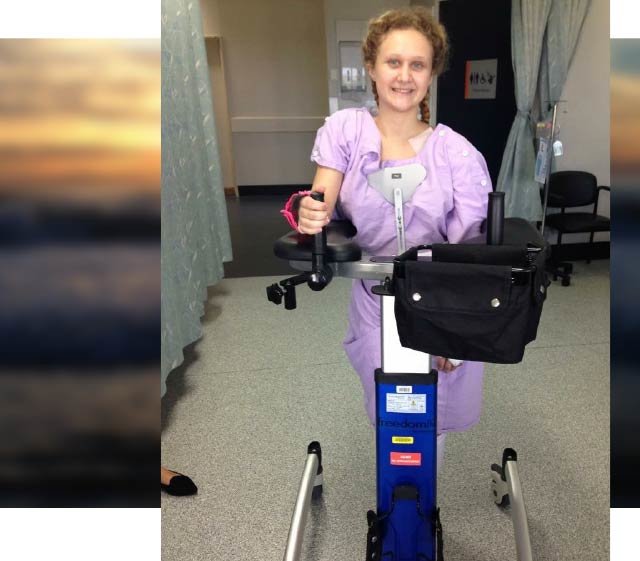 When Madeline came to Shine Lawyers, she was eager to put the past behind her and hoped to settle her case as quickly as possible. She remembers how kind her legal team were. They listened and really took the time to understand what she was going through. She knew they would go into bat for her to ensure she received the best possible outcome. Her team fought valiantly for Madeline, and proceeded to recover compensation from the vehicle owner's Compulsory Third Party Insurer, Suncorp.
The sum Madeline and her team were able to secure has given her the financial support she needs to get back on her feet.
Seeing her case resolve successfully has brought Madeline closure. An enormous weight has been lifted knowing she now has the support she needs to move forward into the future. The compensation Madeline received will enable her to access the medical treatment and support she needs to face whatever challenges lie ahead.
While her dreams of joining the police force may no longer be possible, Madeline has channelled her passion into a related field commencing a degree in Criminology and Anthropology.
Madeline's motor vehicle accident was a turning point in her life and she's now using her experiences to help share the road safety message. 
Madeline joined Shine Lawyers Road Safety Campaign to raise awareness of the dangers of driving, not just during the festive season, but all year round. By sharing her message, she Madeline hopes she can protect others from harm and improve positive behaviours on the road.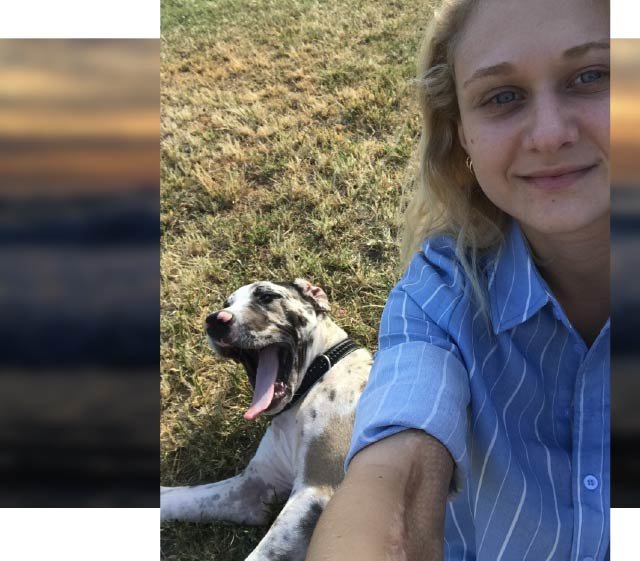 Shine Lawyers - Get in touch
If you or a loved one has been in a motor vehicle accident, help is available. Shine Lawyers are experts when it comes to motor vehicle accident law and have dedicated lawyers across the country who can help you access the compensation you need to get your life back on track following a road accident.
Get in touch today for more information or to organise an obligation-free first consultation.
Written by Shine Lawyers. Last modified: December 18, 2017.