---
Kim's children have always stood at the heart of all she's done. She was a mother, a teacher, a giver and a soother of pain. In her work as a home care assistant, she was no different. She looked out for the vulnerable, the injured and the lonely. She supported them through their darkest times. She loved her work, and wanted to continue until the day she retired.
With a job that fulfilled her and allowed her to provide for her family, Kim felt she was in control of her future. There was no reason for her life to change.
Then, Kim's life was thrown into disarray.
In 2012, she was going for a drive when the her car was struck at speed. The other driver had turned across her path without warning, t-boning her vehicle. Kim was trapped and severely injured.
After she was cut from the vehicle and rushed to emergency, doctors had to work quickly to save Kim's foot from amputation. Her foot, leg, sternum and ribs were damaged extensively. It was six months before Kim was released from hospital care.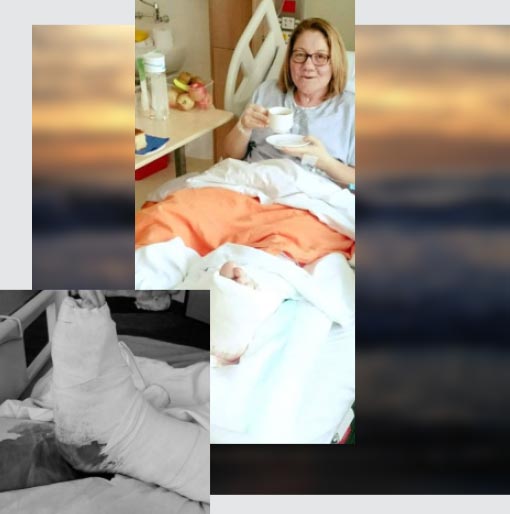 Kim was used to caring for others and never thought she would one day need the same support.
But after her injury, Kim was forced to be the dependant, the isolated and the fearful. For four years, she was restricted to a wheelchair. She couldn't drive and couldn't return to the work she loved.
Kim became a different person. She felt she had lost almost everything.
Kim was entitled to a range of financial support from the insurer of the vehicle at fault - support that would enable her to regain control and get back on her feet. But when obstacles were unfairly thrown her way, Kim needed a team behind her with the skill and strength to speak out on her behalf.
Kim and her legal team took the battle forward.
They were able to secure funds that Kim and her family needed to get their lives back on track.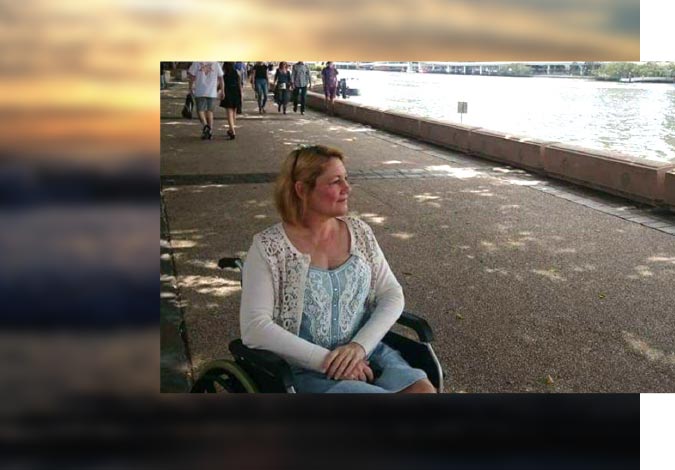 Kim says the Shine team represented her as though she were a member of their own family. They came for home visits while she was unable to drive and helped her access the care and treatment she needed. Kim says that with Shine and a team of medical specialists behind her, the path to recovery finally began.
While her accident led to one of the most difficult periods in her life, Kim says the dark times revealed her resilience.
She now feels ten times stronger than before.
Last year, at her 50th birthday, Kim was walking without aide for the first time in years. It was clear that a new chapter had begun - a chapter for travel, for adventure, for doing the things she loves but also doing what she can to help others who are suffering like she was.
Kim has just returned from her first overseas boat cruise and is now volunteering her time to support others facing crisis following injury.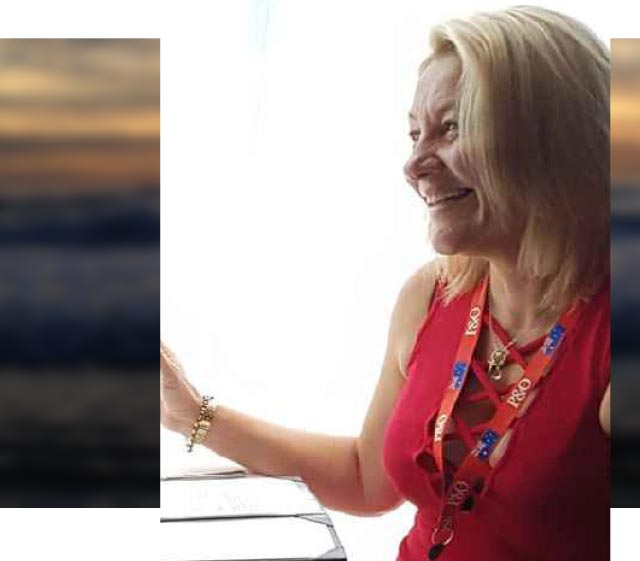 Shine Lawyers - Helping you get back on track
If you or a loved one has been injured in a motor vehicle accident, we're here to help.
Contact our motor vehicle accident lawyers today
and we'll help you access the care, support and treatment you need to get your life back on track.
Written by Shine Lawyers. Last modified: November 29, 2017.