---
Investigations into train crash at level crossing upgrade in Colac
Yesterday, several people were injured after a Warrnambool-bound passenger
train hit a truck
and derailed near Colac, in Victoria's south-west.
The collision occurred at 3:45pm on Wednesday and involved a V/Line commuter service carrying 100 passengers.
Investigations are now underway into the cause of the incident, which occurred at a level crossing that had been slated for upgrade and left a truck driver in a serious condition and 18 passengers needing treatment.
Local residents said the level crossing was an accident waiting to happen and are calling for upgrades at the site slated to begin in April 2017 to be fast-tracked.
Shine Lawyers Transport Accident Law Expert Cameron Cowan said the decision to earmark the upgrade needed to be examined.
"The question needs to be asked – 'should works have happened sooner?'" said Mr Cowan.
"There's little doubt that infrastructure improvements may have prevented this tragedy from occurring and we need to examine whether works in this area should have been expedited.
"If the decision to delay the process of improving this infrastructure was made without proper consideration of the risks, we need to examine whether those responsible failed to adequately protect and prevent the risk of such injuries occurring."
Mr Cowan said that the accident had provided a poignant reminder of the need for dangerous infrastructure in regional areas to be removed.
"We need road infrastructure that minimises the risks caused by driver distraction and inattention and having a level crossing without appropriate warning signals heightens the risks of a crash," he said.
"A decision was made to earmark works for a future date and tragically, it's come too late for dozens of regional Victorians who've been injured.
"There are many areas throughout regional Victoria where inadequate infrastructure poses serious risks to public safety and it's critical that those with the authority to make improvements do so with respect to the risks and carry out necessary works as quickly as possible."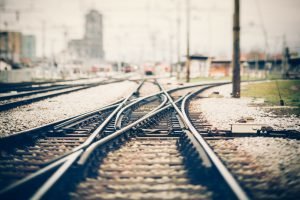 Legal Rights of those impacted
Under Victorian legislation, people who've been injured as a result of a transport accident are entitled to have their reasonable medical and like expenses paid for by the TAC, including treatment for both physical and psychological injuries.
Mr Cowan said it was important for victims and their families to understand the full range of assistance available to them and which they may need at this time.
"The impact of events like this often extend far beyond the immediate injuries," he said.
"There are parents who have been left unable to care for their families, family members who must travel long distances to be with those they love, not to mention the financial impact that such events can have on families.
"There are entitlements available in the legislation that extend beyond what might first come to mind after an accident that provide some assistance, protection and security for injured persons and their families.
"When someone is injured in a transport accident, the TAC is able to pay for travel and accommodation expenses for families to visit, they're able to cover loss of earnings and provide assistance should primary carers be unable to support their families both financially and physically."
Assistance for accident witnesses
The photos that have emerged from the accident site paint a devastating picture and we can often forget about the long-term impacts that can also be caused to witnesses of tragedies such as these.
Mr Cowan said that emergency service workers, members of the general public and family members who attend the scene of an accident to render assistance can be impacted significantly by what they witness.
"Because people see the significant levels of bravery emergency workers show when they attend an accident scene, they might assume that they're not vulnerable to the confronting scenes to which they are exposed," he said.
"But when the crash site is cleaned up and people have gone home, my experience has been that the impact of tragedies like this can be felt for years down the track.
"What they witness can often lead to ongoing traumatic emotional affects and it's important that witnesses to such tragedies also reach out and get the support they need with the assistance that is available to them from the TAC."
Written by Shine Lawyers. Last modified: July 13, 2016.