---
April 7th is a day for global health awareness as the world comes together to celebrate World Health Day. This year, Department Manager of Shine Lawyers' Medical Law team Clare Eves uses the day as an opportunity to reflect on the importance of understanding your health needs, both mental and physical, and of seeking appropriate medical help when injury or illness strikes.
World Health Day: A Stitch in Time
A thought piece by Clare Eves - Department Manager of Shine Lawyers' Medical Law team
World Health Day marks a special day on the calendar to celebrate how far some of our clients have come on their road to recovery. It's an important day to raise awareness of the importance of maintaining not just a healthy body, but a healthy mind.
There are many factors within our control that are conducive to healthy living, things that positively impact our physical, mental and emotional wellbeing. However, there are times when no matter what we do, our health fails, whether this be a minor illness or a significant health injury that completely derails us.
When ill health strikes, we come to rely on those who are qualified to deal with our medical complaints. We rely on these professionals, those who have dedicated most of their educational and professional lives to learning about and practicing medicine. We are at some of our most vulnerable points in life, and must put our faith and trust in those whom we believe will know what to do; those who will consider all symptoms and only when satisfied, will provide a diagnosis and treatment regime.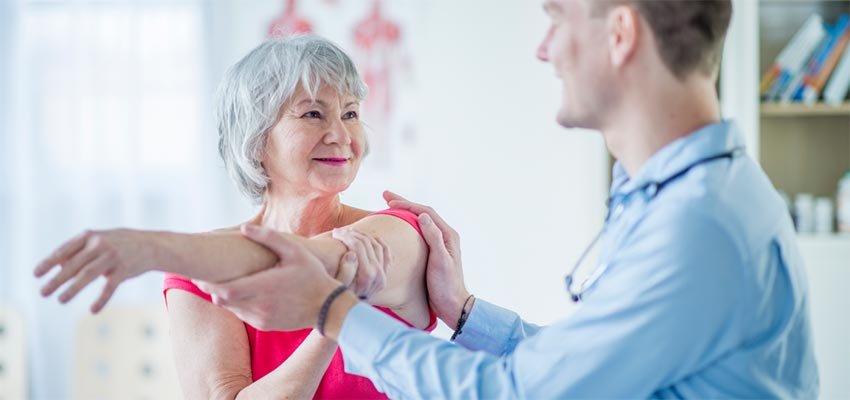 Although I know, respect and work closely with many health professionals in the industry, I also often see misdiagnosis or delays in diagnosis that lead to significant life changes. The delay in diagnosing certain conditions such as cancer, infections, meningitis, spinal conditions or obstetric complaints can exacerbate the condition, leading to irreversible damage and devastating impacts on a person's ability to engage in daily living.
With chronic illness or injury, secondary conditions such as depression often arise and one's hopes of returning to their life before the illness become more remote. Family dynamics shift dramatically, and at times, marital relationships break down altogether.
At Shine Lawyers, we are currently representing an individual who suffered a delay in diagnosis of fungal meningitis. As a consequence, this individual suffered a stroke and brain damage with ongoing problems of memory and concentration deficits, an altered ability to make rational decisions, and issues with his vision and speech.
This individual was a young man with a partner and young child. At the time his medical condition developed, he was navigating life well, juggling work and caring for his new born son.
One day, he started to experience headaches. These gradually worsened over time. He attended his General Practitioner, who didn't think his headaches were too severe, and prescribed medication.
Over the next week, his headaches increased in severity and he attended hospital where meningitis was considered as a diagnosis. He was told he needed a lumbar puncture, the only test to confirm meningitis.  The lumbar puncture was attempted but unfortunately, had to be abandoned on account of his pain. He spent a total of 11 days in hospital, and the lumbar puncture was not re-attempted – no diagnosis was ever given.
His headaches got worse and be begun to suffer sensitivity to light. These symptoms were dismissed as stemming from psychiatric causes. In fact, the individual had fungal meningitis.
After leaving the hospital, he continued on pain relief medication. A few days later, he suffered a severe stroke on account of the fungal meningitis. He was admitted to a different hospital where intensive treatment was finally provided. Due to increased pressure from the untreated illness, he needed a shunt inserted into his brain and a complex, lengthy course of treatment.
This individual still suffers many ongoing symptoms. The stress and difficulty of living with his current condition have caused his relationship with his partner to break down. He can no longer care for his son on his own, and has moved in with his mother whom he relies upon for care and assistance. He will never return to work, or his pre-injury lifestyle.
The cases I see often reiterate that we know our bodies better than anyone else. If we think something is not right, it generally is not. Some aspects of this are subjective, such as pain. Some are more objective, and we need to be aware of what health risks we face.
This World Health Day, I want to remind you all to ask questions, try to understand what is happening to your body and know what tests are being done and why. If you are not satisfied with the answers you are getting, use this global initiative to challenge that answer and ask for a second opinion.
April 7th is a great opportunity to take stock of your health and address that niggling health complaint that has been forced to the back of your mind. There is nothing more valuable than your mental and physical health; both you and your loved ones depend on it.
Written by Shine Lawyers. Last modified: April 6, 2017.