---
KiisFm unceremoniously fired Kate Langbroek, Dave Hughes, Meshel Laurie and Matt Tilley on Friday last week. The popular radio hosts were axed from their respective radio shows without warning or a chance to say goodbye to listeners. The radio announcers were supposed to finish their on-air duties on Friday, 8 December.
According to news reports, Hughesy and Kate had upset bosses by announcing their defection to rival Hit Network next year live on air.
It's not uncommon for workers to apply for a job of similar rank and title at a rival company. When that happens, many employers have been known to 'walk' employees who have decamped to a competing company. But is it legal?
Shine Lawyer's Professional Negligence Lawyer, Christie Toy answers some legal questions surrounding this tricky situation.
What right does a company/manager have to end your contract early if you've already resigned?
If you've resigned and owe your employer a notice period, then your employer still needs to allow you to either work through that notice period or pay you in lieu.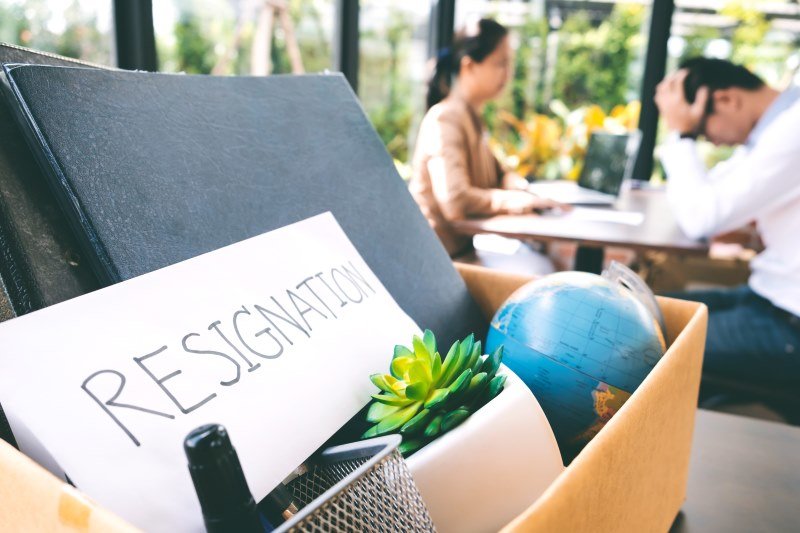 If an employer doesn't want you to hang around the business during your notice period, they have the option of paying out that time. However, they can't simply fire you to avoid paying that notice out in lieu.
Some contracts of employment for executives have clauses allowing the manager to put the employee on a period of 'garden leave'. The employee will receive a written direction to stay home or complete alternative duties for their notice period while receiving their normal remuneration.
However, just because an employee has resigned does not mean they're immune from being fired should the employer have valid grounds to do so. But an employee shouldn't be dismissed just so their boss can avoid them working out or paying out their notice period.
Click here for our go-to guide on what to look for when resigning from your place of work. 
What about if you haven't resigned, under what grounds can you be fired abruptly?
An employee can be fired without receiving payment for notice if they commit an act of 'serious misconduct'. The type of conduct here includes:
High level fraud
Theft
Assault
Being drunk at work
Causing an imminent risk to the health and safety of others, or
Damaging the company's reputation.
An employer would still need to establish the employee engaged in such conduct and provided a proper process.

With a high profile position like a radio gig, does a host have any right to request a proper goodbye to listeners/viewers?
No, not unless this was provided for in a contract of employment or some other agreement had been reached.
What legal action can either party take?
Employees who have been fired abruptly and believe they have been unfairly dismissed can lodge a claim with the Fair Work Commission
within 21 days
of their dismissal taking effect.
Those employees who have not been paid their notice period can take this up with the Fair Work Ombudsman.
Shine Lawyers - Your employment law experts
If you've been abruptly let go from your employment, you don't have to grin and bear it. Every worker has rights and these rights are enforceable at law.
Shine Lawyers are employment law experts and are well-versed in all aspects of workplace law. We'll listen to your story, assess your circumstances and provide practical, tailored solutions to your employment dispute. Get in touch today to ensure your rights and entitlements are upheld.
Related information:
Written by Shine Lawyers. Last modified: September 26, 2018.