---
Office romances are more common than many people may suspect. In 2017, The Conversation reported that – according to Relationships Australia - 40% of people aged 35-50 met their current partner at work. Discovering that you share a spark with a colleague can lead to something great. But if it goes wrong – or it's not handled well – it can also result in sexual harassment claims and even job loss. So how do you skilfully navigate workplace romance in the modern era?
Employer rules regarding relationships
It is not illegal for two employees to embark on a consensual personal relationship in the workplace, but caution should definitely be exercised.
As an employer, it's important to make sure that the conditions that allow employees to date do not lead to claims of sexual harassment. Sexual harassment includes any unwanted or unwelcome behaviour that makes a person feel offended, humiliated or intimidated.
It's helpful for workplaces to have clear policies in place regarding relationships. For example, some workplaces chose to have policies where such relationships must be disclosed and a failure to do so may warrant dismissal, particularly in situations where the relationship has caused a conflict of interest or impacted employees' productivity.
Nonetheless, if an employee believes that they have been unfairly dismissed for being in an office relationship, they may have grounds to apply to the Fair Work Commission for unfair dismissal, and may succeed where they can prove that the dismissal was harsh, unjust or unreasonable.
If you've found romance in the workplace, there are helpful and unhelpful ways to handle the situation.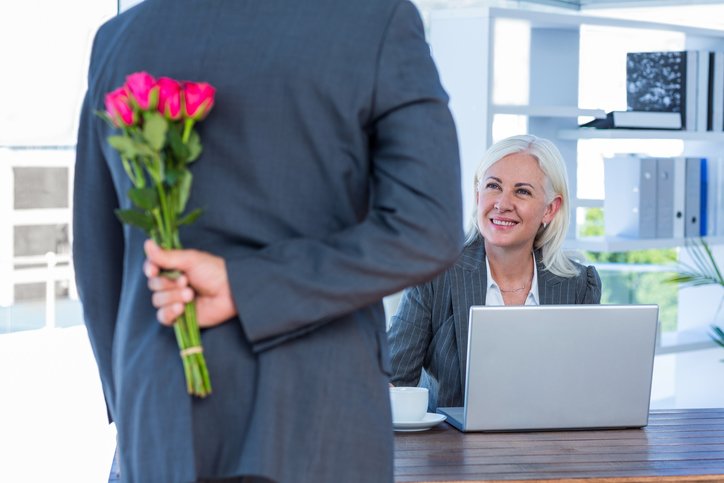 Do
Think carefully before entering into an office relationship and the repercussions of such.
Keep the relationship outside of the workplace. Conduct that's acceptable outside of the office may not be acceptable in it.
Know your workplace's policy on office relationships if there is one in place.
If you decide to be open about your relationship, tell your boss before you tell your colleagues.
Be mature if the relationship goes sour.
Don't
Kiss, touch or make otherwise inappropriate comments in the workplace or at work-related functions or parties.
Argue about your relationship in the workplace. Deal with any issues that arise within your relationship outside of work.
Show any forms of favouritism or abuse your relationship, particularly if you are in a position of power over the other person.
Let the relationship distract you from the quality of your work.
Make advances to your partner or anyone else without their consent.
Contact Us
If you suspect you've been sexually harassed or unfairly dismissed from the workplace, contact our employment law team who can assess your claim and advise on the best course of action
https://www.shine.com.au/service/employment-law/
Written by Shine Lawyers. Last modified: July 17, 2018.