---
Fifty-six...
That's the number of Australian Veterans who have taken their lives this year. They are fifty-six too many, but sadly these victims are neither the first nor the last.
Over the past 41 years, veterans and their families have been crying out to the Department of Veteran's Affairs (DVA), desperately seeking help - help they are rightfully entitled to after their heroic service for our country. Calls for psychological assistance are buried with soldier's violent memories of graphic scenes they wish they could erase from their minds.
War is no game and sadly, there are more losers than winners in this battle. We are sorely mistaken if we believe that when a soldier returns from battle, his war is over. What they experience is a recurring mental battle with their memories and themselves.
It's time the DVA addressed this. 
Sadly, my client Greg* is one of many currently fighting this mental war.
Greg came from a large, loving family, one that nurtured him to become anything he wanted. For Greg, his only dream was to serve his country. He was 15 when he made the life changing decision to join the Navy, desperately wanting to honour this noble pursuit. Sadly, the Navy did not protect him or honour his service.
What he endured for 20 longs years was a nightmare, not a dream.
As a 15-year-old, Greg was brutally subjected to
sexual abuse
during his first year of training. As if that wasn't enough, he served in the enemy waters of Vietnam and lived in constant fear of being attacked while below deck unable to escape. His ship was followed by an enemy submarine and he lived in fear every day, not knowing whether each day would be his last. He was just 17 years old.
To most, his bravery is heroic. But his valour, after enduring 20 years of service, came with a diagnosis of chronic psychiatric injuries leading to alcohol abuse and a medical discharge. One would hope that the DVA would have helped Greg with the quality care and assistance he rightly deserves. They didn't, and he has been crying for help for over 30 years.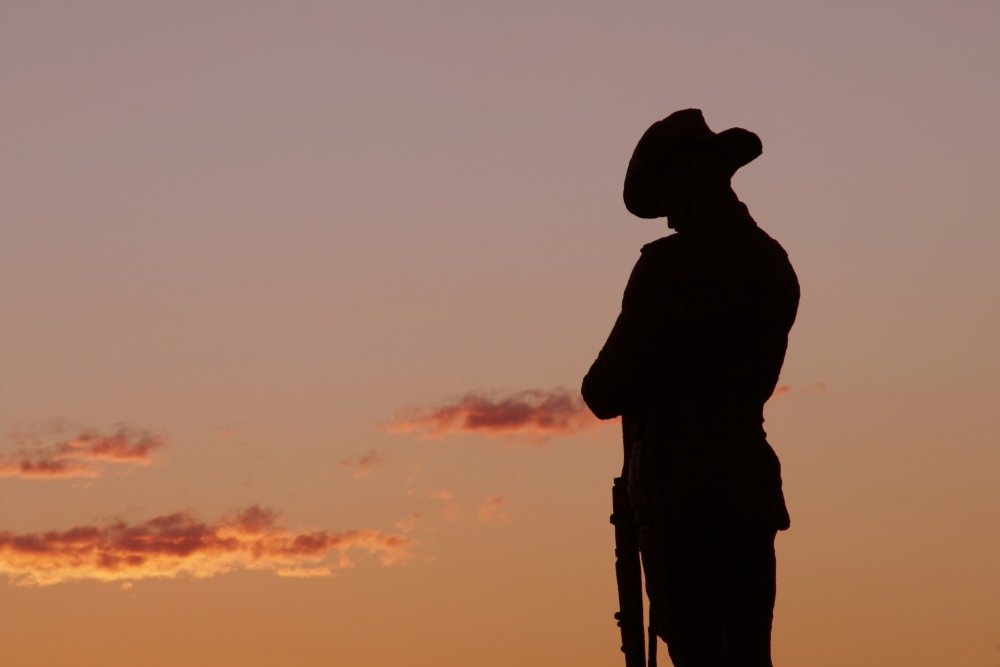 Despite his medical discharge and traumatic war experiences, the DVA has rejected his case.
They claimed his psychological injuries were "not related to war service". It beggars belief. If his wounds were not from war, where did they come from? They are not fabrications of his mind. They are not an inflated story for attention. They are the by-product of 20 brutal years of service. They can't be anything else.
Greg's illness has been certified. He has received ongoing treatment with a psychiatrist who diagnosed him with PTSD relating to his service. He received inpatient hospital treatment for his PTSD. The DVA, however, continues to deny responsibility.
Unfortunately, his battle continues.  
Mental health is not trivial. Neither is the sacrifice our veterans make to protect our nation. Shouldn't the government do more to honour their battles, to glorify their wins and most importantly, to shield them from further harm when they return?
Not enough is done to rehabilitate our soldiers after years at war. Not enough is done to help them address the mental battles they face every day when they return. Not enough is done to help them reassimilate into a 'normal' life.
Not enough is done and this year, the result is 56 casualties.
This is my plea to the DVA. Do more so our veterans are victors, proud of the country they fought so valiantly for.
Addressing their mental health is the least we can do for their sacrifice and a small price to pay for their service.
If you or a loved one has been impacted by abuse, you are not alone. Shine Lawyers abuse law team can listen, stand as your voice, and help you access justice and acknowledgment. Get in touch with the team today for an obligation-free consultation.
*Names have been changed for client protection.
Written by Nina Edwards. Last modified: September 27, 2017.