---
Recent investigations are uncovering more and more evidence of the shocking culture of sexual harassment that is commonplace in many Australian universities.
The latest attack on women has come through a St Paul's College community page on Facebook, with 'rooting', 'slaying' and 'harpooning' just some of the ways fraternity members describe intercourse with women.
This culture and lack of respect stains our society and creates the next generation of depraved, disrespectful and sexually abusive pariahs. Enough is enough.
While female students are speaking out against the derogatory statements, little is being done to reprimand the St Paul's boys for this reprehensible language. The greatest irony is that it's the boys who are suggesting they are the ones that need rescuing from women. It seems very clear that it is quite the opposite on this college campus.
St Paul's: A repeat offender
Sadly, this is not the first time the college has been on display for bad behaviour. In 2009, St Paul's College created a pro-rape Facebook group titled "Define Statutory: Pro-rape, Anti-consent." No laughing matter.
The students associated with the scandal reportedly now work in top tier companies as lawyers, investment bankers and property developers, walking away unscathed in spite of the damage they have caused others.
These men in the upper echelons of society are the leaders of company cultures, possibly even fathers. There needs to be greater accountability or the next generation of women will suffer. The current generation already is.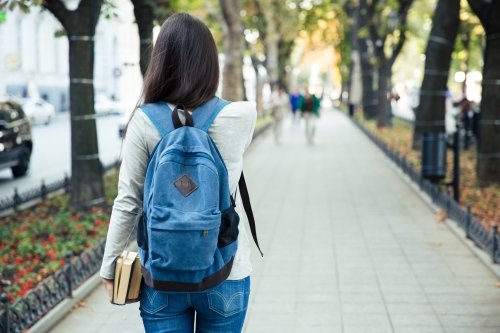 Dodging accountability
More recently, St Paul's College students decided to boycott a million-dollar college inquiry into culture at the university. How a boycott was an option beggars belief.
It is not just disgraceful, it is egregious. A review of the culture should not be optional; it should be enforced.
The boys writing these posts should not be allowed to return to university unless and until they can demonstrate an understanding that what they've done is wrong and they genuinely show a desire to make amends for the damage they have done.
The university should not conduct its own review as has been suggested. It should be investigated by an authority able to govern and punish the perpetrators of this derogatory and base language. An end to this 40-year culture of disrespect must be imposed.
Band aid solution
The band aid solution to these attacks has been to bring in an 'old-boy' to speak to students about what it means to be a 'good lad.' I'm sceptical that any boy who grew up in that culture could walk away completely unscathed when the leaders of the pack are the creators of this movement.
The college has been plagued with bad and sometimes criminal behaviour for more than 40 years. Men accused of gang-rape have received the 'animal act of the year' awards. In 1977, a young woman was found bashed, raped and murdered at the campus oval and her death, remains a cold case.
While the college has gone through the motions in a public PR exercise to save face, offering a list of initiatives to change college culture, the truth is nothing will change unless colleges take a harsher stance.
A strong stance to protect future victims
In my experience representing victims of sexual abuse on college campuses, too often the responses to reports of heinous acts are wholly inadequate and not good enough to protect current and future students from life-changing abuse.
If we continue to protect perpetrators of disrespect and violence, we continue to encourage a culture of abuse. Why the nation's top performing university would protect these men is beyond me.
My clients have been victims of this vile culture of abuse. It is not laughable. It is not acceptable, and it is something we need to work on shutting down.
The behaviour being reported at St Paul's college is far from saintly -  just women's dignity being martyred so some socially stunted boys can belong. Today, enough is enough.
Get in touch
If you have been affected by abuse, whether it involving a university or not, you are not alone.
Shine Lawyers
'
abuse law team
specialise in providing legal advice and guidance to survivors of abuse, helping clients access justice and acknowledgement for the wrongdoing they have suffered.
Get in touch today
to speak to one of Shine Lawyers' abuse claims lawyers.
Written by Shine Lawyers. Last modified: September 20, 2017.