---
Shine Lawyers commend the Queensland Government for its moves to introduce legislation that will lift the statute of limitation for civil claims involving child sexual abuse.
These reforms will ensure that paedophiles and the institutions that protected them can no longer hide behind time defences to deprive survivors of justice.
What a difference this will make for those survivors presently and who are yet to seek justice through the courts.
Up until now, laws in Queensland have meant that a survivor of childhood abuse only has until their 21st birthday to bring a common law claim for damages. It is well recognised that survivors of childhood abuse suffer from extensive psychological trauma which can prevent them from coming forward and disclosing their abuse until much later in their lives. When they do have the courage and fortitude to come forward in their 30s or 40s, as the majority of survivors do, the current laws in Queensland have stopped them in their tracks.
For so long, this has led to those responsible institutions being able to hide behind the limitation defence to dodge and deny their responsibilities to survivors.
Last week, the Queensland Government has said that this stops now. And we welcome whole heartedly this announcement.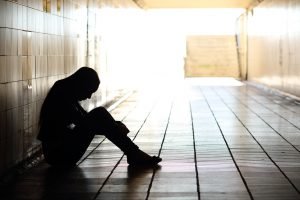 I am pleased for those survivors who have yet to bring a claim. When they do come forward, they will no longer have to face the hurdles unfairly imposed on them by current time limitation provisions. Those accused individuals and institutions will still have the right to defend the allegations against them and for evidence to be assessed but now, survivors have the chance to face their opponent on a more even playing field and not be cut off at the pass due to statutory time limits.
This is critically important to survivors who, for far too long, have been dismissed, put down and trodden on. Now, they will have a fighting chance to access justice that they would have been denied in the past.
Tragically however, there have been many who have missed this opportunity. Survivors like Chris, who was 12 years old when he was subjected to sustained, horrendous sexual abuse at the hands of a depraved paedophile teacher. A teacher who had been in trouble for sexual misconduct with young boys prior to being let loose on Chris.
Like so many victims of abuse, it took decades for Chris to be able to come forward and report what had happened to him. In his thirties, he brought criminal charges against the offender and attempted to bring a civil claim against the catholic institution that had allowed this to happen to him. However, by raising the time limitation defence, the church was able to prevent Chris's story from being told and avoid being held to account.
And they succeeded. The court doors were slammed shut for Chris and those responsible were never held to account.
The impact was severe. It sent Chris' life spinning out of control and reversing the progress he'd made towards his recovery. For him, it was yet another example of how he'd been let down, treated as though he didn't matter and that he was not worth protecting.
For too long we have seen survivors of horrific abuse denied justice due to these archaic laws that have absolutely no place in a just society.
The changes that have been announced by the Queensland Government will mean that hundreds of victims who suffered horrific abuse during their childhood while under the care of various religious institutions and government entities may now commence proceedings claiming the damages they are entitled to. They can do this without fear of the statute of limitations defence being used as a weapon against them by defendants to prevent victims from receiving just compensation.
This is an achievement that has come about due to the courage of those who have come forward, shared their stories, prepared submissions and lobbied for change. It has also taken courage on the part of the government and we commend them for the action they have taken to defend the rights of abuse survivors across the state.
Written by Shine Lawyers. Last modified: August 8, 2016.