---
Unfortunately, many parents will know how difficult it is to find out your child is having a hard time with school bullying. What's even worse? When the bullying leaves school and follows your child home.
Cyberbullying - defined as bullying through the use of technology to hurt or embarrass someone - is experienced by approximately 20% of young Australians every year. It's become an epidemic and the consequences can be harrowing.
The effects of online bullying
With the rapid spread of technology and the internet, the impacts of cyberbullying are particularly harmful for victims. This is due to numerous factors:
The hurtful content can be disseminated widely and quickly.
The content can be accessed 24/7.
Anyone with access to the internet can participate.
It can be difficult to have the content removed.
Online bullies can hide behind fake or anonymous accounts.
How do I know if my child is being bullied online?
Often, victims of cyberbullying are reluctant to ask for help as they feel embarrassed and humiliated. For parents worried about their children, there are a few tell-tale signs that could indicate your child is experiencing cyberbullying:
Reluctance to participate in social activities with friends
No longer interested in their mobile phones or computers
Forming anxious habits, such as nail biting and teeth grinding
Avoidance of school or school-related activities
Behavioural changes, such as irritability, nervousness and withdrawal
Dramatic changes in sleeping or eating behaviours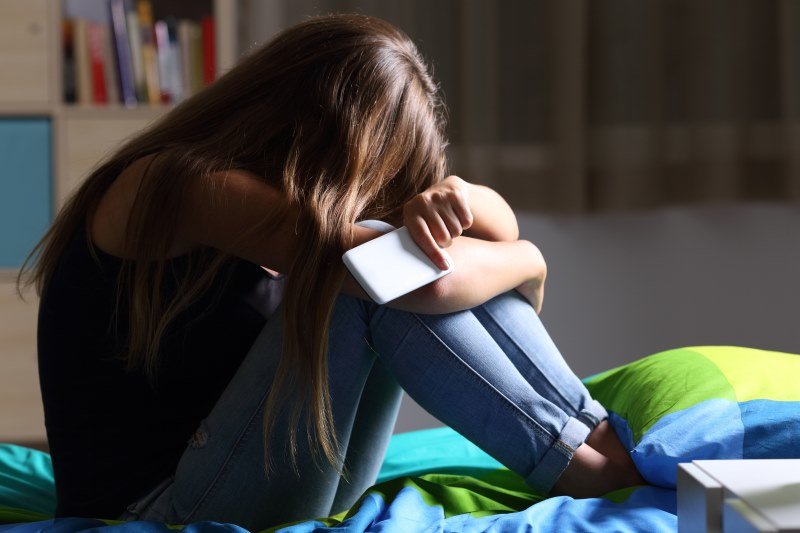 What can you do to put a stop to cyberbullying?
As a parent, there are several courses of action you can take to help put a stop to cyberbullying.
Take screenshots of any conversations or posts relating to the cyberbullying.
Reach out to your child's school to notify them of the behaviour and ask about their cyberbullying policy.
If the school fails to act, chat to the parents of the bully and calmly explain how this is affecting your child.
Make a complaint to the Office of the Children's eSafety Commissioner. For more information, click here.
What are your legal rights as a parent?
Although the laws on bullying differ across Australia, all schools - both public and private - should have an anti-bullying and anti-cyberbullying policy. If the school your child attends doesn't implement the policy and has failed to protect your child, 
the school may be responsible
for the damage and harm suffered by your child.
Schools can also be liable if the cyber bullying occurred on school grounds, during school hours or using technology supplied by the school.
For more information on your rights as a parent, or to bring an end to cyberbullying for a family or loved one, get in touch with Shine Lawyers' abuse practice today.
Related information: 
Written by Shine Lawyers. Last modified: June 14, 2016.