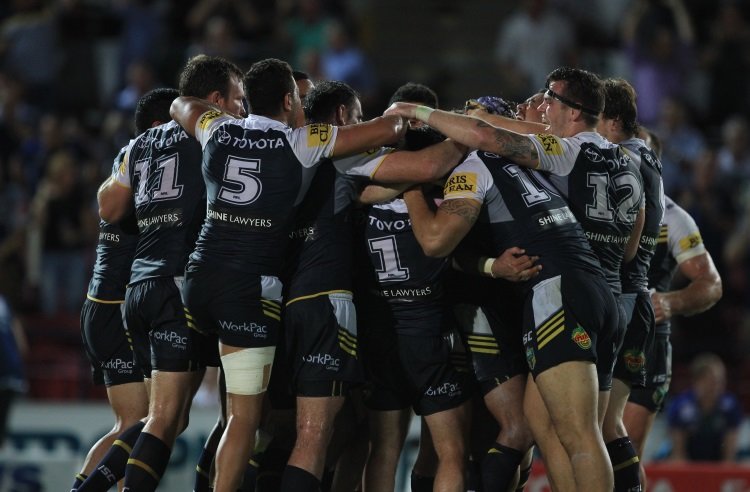 In March 2015, Shine Lawyers kicked off a two year partnership with the North Queensland Cowboys.
With Queensland an integral part of Shine's heritage, working with the Cowboys was a natural fit for us and a move which sparked much excitement amongst our 28 branches across the State.
The partnership is underpinned by the common values we share and our mutual desire to support the local communities we serve. With local branches across the state, helping Queenslanders to right wrong is something that flows naturally for us.
As compensation claim experts, we want to do our bit to make sure Queenslanders and Cowboys fans have access to the best possible legal help whenever they need it. We're committed to raising awareness of issues faced in this region and doing what we can to help people stay safe.
Whether it's at work, on the road, or anywhere – if you need legal help, we will do whatever we can with the resources we have at our fingertips.
As a national firm with more than 40 branches across the country, and the backing of global consumer advocate Erin Brockovich – we are confident we will be there for Queenslanders when they need us.
Our partnership with the North Queensland Cowboys is something we value and another reason why we love the sunshine state: