FIFTEEN passengers were injured on a Qantas flight from Melbourne to Hong Kong after a serious stall alert in April.
Jump to...
Authorities will now begin a serious incident investigation after a 'stick shaker' warning activated on the QF29 service on April 7.
Stick shaker is an industry phrase used to describe a stall warning, where the controls shake to warn the flight deck of an imminent stall.
The in-flight incident, took place at the end of the Boeing 747's 9.5 hour flight, some 110 kilometres south of Hong Kong.
SHINE LAWYERS AVIATION SOLICITOR DAVID ADAMS ADVISES THE FOLLOWING:
"The international Qantas flight QF29 flying from Australia and Hong Kong on 7 April involved two nations who are signatories to the Montreal Convention 1999. Under the Convention, the QANTAS will be held strictly liable in circumstances where the event is considered an 'accident'.
 The injuries sustained by the 15 passengers were most likely caused by 'severe turbulence' or by pilot error in invoking an imminent stall according to present reports. Both of these scenarios can be considered to be 'accidents' within the meaning of the Montreal Convention 1999 and QANTAS will be held strictly liable by a court.
This is reinforced by QANTAS' statement that the in-flight turbulence was 'unexpected', which is one element required to show that an accident has occurred.
The injured passengers are entitled to make a compensation claim for the physical and mental injuries arising from the bodily injuries they have sustained as a result of the in-flight accident for proven losses.
It is an unfortunate event to suffer injuries on board an aircraft, but the Montreal Convention 1999 operates to compensate passengers who have suffered injuries in the care of airlines."
Our offer to you
Obligation-free consultation to assess your case confidentially

Claim assessment process where we will explain all of the options available to you

We can come to you - if you can't make it into the office we're more than happy to come to you

No Win No Fee arrangement
Latest from the blog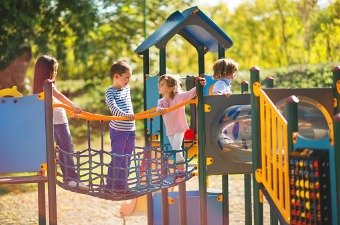 Duty of care at school or daycare – Who is responsible?
What Duty of Care Do Teachers and Carers Have Towards Your Children? Every parent hopes that their child's time at day care and school will be an adventure filled with learning, play and new experiences. Children can't (and shouldn't!) be shielded from every bump and bruise but ultimately, carers and teachers must do what they […]
Read more
See more from the blog