If you've been injured in your rental property through no fault of your own, you may be eligible to seek compensation from your landlord. Landlords have a duty of care to provide a safe property for tenants to live in, and to take reasonable care to avoid the risk of harm to tenants and guests.
Jump to...
Yet property law can be a complex area, and sometimes real estate agents or body corporates side with landlords. In this post, we address your rights as a renter and how Shine Lawyers can help when things go wrong.
Duty of Care
Landlord responsibilities include arranging for regular building inspections and hiring qualified tradespeople to perform repairs immediately when necessary.  An article published on Domain specified that periodic inspections should be carried out every three months: https://www.domain.com.au/group/agent-news/the-importance-of-periodic-inspections-and-when-to-ditch-a-landlord.
A landlord's duty of care does not require them to make the house as safe as it possibly can be or to replace a non-defective item just because a safer version is available. Landlords also cannot be held accountable for dangers that they knew nothing about.
What are my rights?
Both landlords and renters have legal rights and responsibilities. If your landlord neglects to carry out repairs or maintain the property, you should first try to work out a solution with them personally. If that doesn't work, you can get a Notice to Remedy Breach form from the Residential Tenancies Authority in Queensland, or a similar organisation in your state such as Consumer Affairs Victoria. You can find more information about giving your landlord a Breach of Duty notice in Victoria here: https://www.tuv.org.au/advice/breach-of-duty-notices.
If your landlord fails to comply with your Breach of Duty notice you can apply for compensation.
Note that you cannot claim compensation for pain and suffering, physical injury or death through an organisation like the Victorian Civil and Administrative Tribunal (VCAT). These claims must be made in the courts.
How do I know if I have a claim?
Perhaps the landlord failed to conduct regular inspections that would have identified the danger that caused your injury? Perhaps the landlord was warned of the danger but failed to act within a reasonable timeframe? In either of these situations, you may have a claim.
If you need to defend yourself against a compensation claim by your landlord or have been given a notice to vacate, we can assist you with legal advice regarding that situation too.
How do I make a claim?
The best way to start your claim is to contact us for advice on your legal rights.
Shine Lawyers are property law and tenants rights experts who can represent you on a "no win, no fee" basis as we help you make your compensation claim.
Our offer to you
Obligation-free consultation to assess your case confidentially

Claim assessment process where we will explain all of the options available to you

We can come to you - if you can't make it into the office we're more than happy to come to you

No Win No Fee arrangement
Common questions about Compensation from your Landlord
Where you are located isn't necessarily a barrier when it comes to obtaining the services of a lawyer. We're experts when it comes to property law and tenants rights claims and we can help you get the compensation you deserve.
It doesn't matter if you are located close or far away from a Shine Lawyers office – we will always provide the same, expert advice and manage your claim with the same level of quality and commitment.
Our compensation experts are in the following locations:
Victoria
New South Wales
Queensland
Western Australia
Shine Lawyers are property law and tenants rights experts that can help you get the compensation you need for your injury. Click on the links below for further information about how Shine Lawyers can help you today.
Why you should choose Shine Lawyers to handle your property law and tenants rights claim
Shine Lawyers also have accredited specialists in personal injury law across the nation:
VIC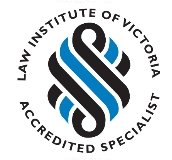 NSW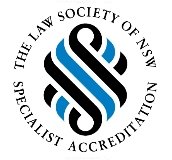 Ron Kramer, Fairfield
Susan Newman, Sydney
Zlatko Mackic, Liverpool
QLD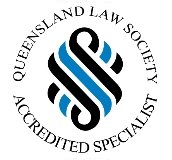 Jodie Willey, Brisbane
Kathryn Rayner, Townsville
Melissa O'Neill, Brisbane
Roger Singh, Brisbane
Simon Morrison, Brisbane
Shine Lawyers are one of the biggest property law and tenants rights firms in Australia and have the experience and nous to go up against the big insurance companies and get you the result you are looking for.
At Shine Lawyers you will have your own go-to team, who are always available to chat and who understand that explaining things in plain English to you is important. We provide all of our public liability services on a No Win No Fee Guarantee, which means you won't have to pay our legal fees unless we win your claim at the end.
Hear from some of our clients below who have been through the legal process with us.