If you've been injured in a motor vehicle accident in Queensland or Western Australia (WA) – whether it was from a car accident, quad bike, motorbike, bicycle, truck or any other type of motor vehicle – Shine Lawyers have motor vehicle accident lawyers who can help you bring about a claim for compensation.
Jump to...
If your injury involves public transport, was caused by a cyclist or as a pedestrian, or by an unidentified or unregistered motor vehicle, we can help you.
Our lawyers operate on a No Win No Fee basis, which means you don't have to pay our legal fees unless we win your claim at the end.
Motor vehicle accident legal process in Queensland and WA
Watch the video below for a simple step-by-step guide to accessing compensation after a motor vehicle accident:

How motor vehicle compensation gets calculated in Queensland and WA
Depending on the nature of your motor vehicle claim in Queensland or WA, in most instances a monetary value is placed on the gap between your predicted life path before the motor vehicle injury, and your actual life path since the motor vehicle injury.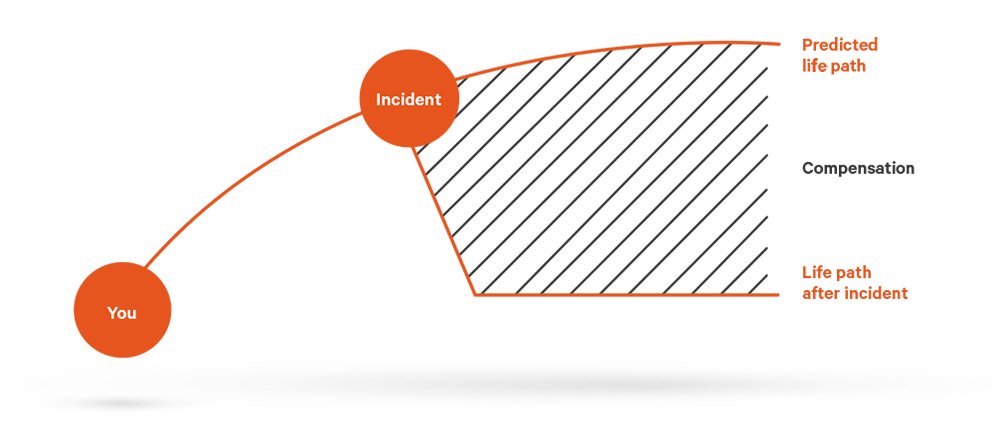 This page is written specifically for a Queensland or Western Australian audience. Restrictions in these states prohibited us from showing certain information regarding our legal services, so if you are located outside these states please click here for information on motor vehicle accident law.
What can I claim after a motor vehicle accident in Queensland or WA?
Your motor vehicle accident claim will cover all of your physical and psychological injuries and losses, including past and future costs.
Some examples of the things you might be able to claim under Queensland or WA law include:
Medical, rehabilitation and hospital expenses
Loss of earnings
Pain and suffering
Loss of enjoyment of life
Home help and nursing provided by anyone, paid or unpaid, if it meets certain conditions.
You can also claim compensation for damage to your motor vehicle and contents separately through your motor vehicle insurance provider.
For many people, the insurer will agree to pay some or all costs for your ongoing treatment, so that you're not out of pocket while you're waiting for the claim to be finalised.
Our offer to you
Obligation-free consultation to assess your case confidentially

Claim assessment process where we will explain all of the options available to you

We can come to you - if you can't make it into the office we're more than happy to come to you

No Win No Fee arrangement
Common questions about Motor Vehicle Accident Lawyers in Queensland & WA