If you have received medical treatment in Western Australia that has not reached the standard of care that is expected and has resulted in some form of loss or harm, you may be eligible for a compensation claim.
Jump to...
The Medical Negligence team here at Shine Lawyers extends to include :
The Shine Lawyers medical negligence team have represented many individuals in claims for medical negligence arising from either general practitioners, hospitals, specialists, nurses or midwives who did not take reasonable care or skill in the treatment provided.
Our specialist service extends to all types of injuries suffered from medical negligence, including the following:
Spinal injuries – Errors during and mismanagement of surgery can result in spinal abscesses, infections or debilitating conditions such as Cauda Equina Syndrome.
Brain injuries – Brain injuries can arise from surgical error or mismanagement. In severe cases, they can result in a stroke or infections of the brain, such as Meningitis.
Cardiac damage – Cardiac harm can result from a range of negligent practices, such as delayed or misdiagnosis of congenital defects or cardiac conditions, mismanagement of the patient during surgery, or anaesthesia errors.
Amputation - Poor vascular management (such as mismanagement of blood clots) and compartment syndrome can lead to the loss of a limb.
Neurological damage – Mismanagement of an infection resulting in sepsis or septic shock can lead to lasting neurological injury.
Incontinence - Continence issues from bladder or bowel perforations often arise from surgical error or mismanagement of a complication from a procedure.
We also represent the families and loved ones where a parent or child has passed away due to mismanagement of some form of medical condition or a surgical error resulting in their death, and families of children who are born with disabilities due to mismanagement of the pregnancy or labour, or a delayed diagnosis of a condition developing in utero. Many of these families have children who are diagnosed with Cerebral Palsy.
The medical negligence legal process
The legal process when it comes to medical negligence can be a complex task and forging a claim for compensation in Western Australia requires expert knowledge of the law. Medical negligence claims are never the same. However, the below video provides a simple, general guide on what's involved in the compensation legal process:


This page is written specifically for a Western Australia audience. Restrictions in these states prohibited us from showing certain information regarding our legal services, so if you are located outside these states please click here for information on medical negligence law.
Our offer to you
Obligation-free consultation to assess your case confidentially

Claim assessment process where we will explain all of the options available to you

We can come to you - if you can't make it into the office we're more than happy to come to you

No Win No Fee arrangement
Common questions about Medical Negligence Lawyers in WA
Latest from the blog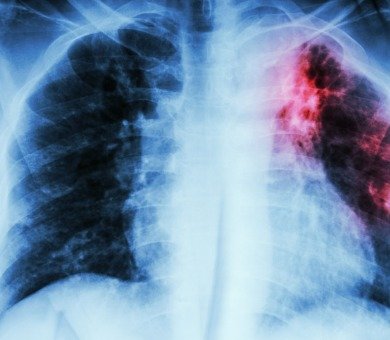 Silicosis: Government Urges Workers to Get Tested
In the wake of the troubling resurgence of silicosis, Shine Lawyers has been spearheading the push for governments around Australia to recognise the dangers of benchtop cutting. (If you have been exposed to silicosis dust without proper protective equipment, regardless of how recently, submit your details to our Silicosis Exposure Register.) As a result of […]
Read more
See more from the blog