You might have received an entry notice from a mining or exploration company proposing to carry out preliminary activities on your property such as scouting or flora and fauna investigations. This might have already occurred and now the company wants to undertake advanced exploration activities such as seismic surveying or core hole drilling. Alternatively, things might have progressed beyond that and now actual mining is proposed on your property.
Jump to...
Note:
Dalby coal seam gas seminar

Coal seam gas is set to expand in the Western Downs and Cecil Plains areas. Shine Lawyers invites you to attend a free information session that aims to provide landholders and the community with an overview of recent and emerging Coal Seam Gas developments and issues. Take this opportunity to gain insight from experienced landholders lawyers:
EVENT DATE: Monday, 23 July
TIME: 10:00AM - 2:00PM, with a break for lunch
VENUE: Dalby Leagues Club (location: https://goo.gl/maps/Xx8K2t4E6qn)
Please note, refreshments will be provided.
Places are limited; contact us to reserve your spot at energylaw@shine.com.au or 4662 5977.
In any of these situations, and whether you perceive the company's interest in your land as an opportunity or a threat, it is crucially important that you are aware of your rights. Shine's Energy and Resources Team are "at the coal face" of resource exploration and mining issues and are experts in assisting landholders through the complicated process of negotiating and dealing with exploration and mining companies.
Our offer to you
Obligation-free consultation to assess your case confidentially

Claim assessment process where we will explain all of the options available to you

We can come to you - if you can't make it into the office we're more than happy to come to you

No Win No Fee arrangement
Common questions about Mining Legal Services
Latest from the blog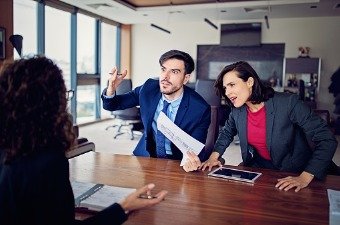 NSFW: What words are "Safe for Work"
Words can be very powerful and the recent move by the Katter party to protect gendered language (like "her" and "him") in the workplace along with the union delegate fined for his "strong words" has raised some interesting conversations about what you can, and can't, say in the office. There are actually already lots of […]
Read more
See more from the blog