The Royal Commission into Institutional Responses to Child Sex Abuse was established in 2013 to investigate and report on the response of institutions to allegations and instances of child sexual abuse.
Jump to...
The Royal Commission has updated its Redress Scheme. Click here to find out more.
Click here to view Shine's Submission to the Senate Standing Committee on Community Affairs for the Commonwealth Redress Scheme for Institutional Child Sexual Abuse Bill 2017 and Commonwealth Redress Scheme for Institutional Child Sexual Abuse (Consequential Amendments Bill 2017).
Since its foundation, the Royal Commission has received and responded to more than five thousand private submissions with victims of child sexual abuse in institutions such as schools, churches, clubs and government organisations.
These statements have revealed the widespread nature and extent of institutional child sexual abuse, and highlighted the social stigmas and legal shortcomings that contribute to the historic lack of accountability for crimes of this nature in Australia.
Shine Lawyers' contribution to the Royal Commission
The Abuse team at Shine Lawyers have been working with victims and the Royal Commission since its foundation. Through their committed partnerships, Shine Lawyers have sought justice for survivors of abuse in several institutions (including HMAS Leuwin, and within the Jehovah's Witness organisation and the Anglican Church), and have contributed to the introduction of significant legislative changes to prevent incidence of child sexual abuse being turned away in the future.
Time limitations in abuse cases
Until recently, statutory time limits prevented victims of child sexual abuse in Queensland from seeking justice three years after their 21st birthday - despite the fact that it takes survivors an average of 20 years to process abuse and decide to speak up. Since uncovering the damaging effects of these statutory time limits on victims of child sexual abuse, the Royal Commission (with support from Shine Lawyers) has taken significant steps to abolish these limitations across Australia.
Time limitation laws relating to victims of child sexual abuse have also been abolished or amended in Victoria (the first state state to do), New South Wales and ACT, and are likely to be amended in Western Australia and Tasmania this year. Further, in May 2016 Senator the Hon George Brandis QC, Attorney-General for Australia issued a direction which prevented Commonwealth agencies from pleading a defence to allegations of child sexual abuse based on the expiry of time limitations.
Redress schemes for abuse survivors
The Royal Commission (with submissions from Shine) has also succeeded in implementing the Commonwealth Redress Scheme for survivors of institutional child sexual abuse. This scheme (which is scheduled to come into effect in 2018) will allow victims access to direct personal response, psychological counselling and financial compensation.
It is hoped that this scheme will not only provide support and assistance, but also ensure that victims have a safe platform to submit their allegations, and therefore prevent allegations and instances of child sexual abuse from being ignored or suppressed by institutions.
Royal Commission has changed our understanding
The Royal Commission has not only uncovered and sought justice for previously unrecognised instances of child sexual abuse, it has also been instrumental in acknowledging and attempting to rectify legal limitations, and 'changing the conversation' around sexual abuse in Australia. Shine Lawyers are both shocked by the revelations of the Commission and incredibly proud of its achievements and our ability to contribute to them.
If you feel that you may have reason to make a claim for abuse, click here to read more about how Shine Lawyers can help you.
Our offer to you
Obligation-free consultation to assess your case confidentially

Claim assessment process where we will explain all of the options available to you

We can come to you - if you can't make it into the office we're more than happy to come to you

No Win No Fee arrangement
Latest from the blog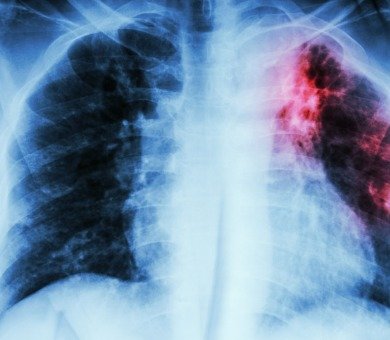 Silicosis: Government Urges Workers to Get Tested
In the wake of the troubling resurgence of silicosis, Shine Lawyers has been spearheading the push for governments around Australia to recognise the dangers of benchtop cutting. (If you have been exposed to silicosis dust without proper protective equipment, regardless of how recently, submit your details to our Silicosis Exposure Register.) As a result of […]
Read more
See more from the blog