Essential Info
Memberships and Associations:
Committee Member of the Queensland Law Society (QLS)
International Board Member, American Association of Justice (AAJ)
Chair, Australian Lawyers Alliance (ALA), Special Interest Group
Member, Australian Lawyers Alliance (ALA)
Past National President, Australian Lawyers Alliance (ALA)
Committee Member, Law Council of Australia
Member, International Relations Committee, American Association of Justice (AAJ)
Member, The Executive Connection (TEC)
Member, Queensland Legal Services Commissioner's Reference Group (LSC)
Member, Melvin M Belli Society, International Trial Lawyers Organisation
Member, Australian Institute of Company Directors
Alumni, Social Leadership Australia (SLA)
Queensland Law Society Accredited Specialist  in Personal Injury Law - QLD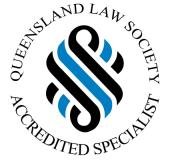 I started with Shine Lawyers back in 1988, when we were just a small country practice operating in Toowoomba, Queensland. Right from the beginning I knew that this company had great potential and was determined to provide justice to everyday Australians who have been wronged.
Having spent nearly 25 years at Shine Lawyers helping an ever increasing number of clients nationwide, I feel fortunate to have been involved in many areas of the business and undertake a variety of roles throughout the company. Throughout this time, and in my current role as Managing Director, I can honestly say that my passion for helping clients seek justice has not waived.
I am excited to be responsible for the strategic and operational objectives at Shine Lawyers and I look forward to seeing our company reach out globally and Right Wrongs wherever and whenever they occur. It is an honour and great privilege to be able to use my skills and expertise in legal and management functions to help get the best outcomes for our clients.