Essential Info
Memberships and Associations:
Member of the Australian Lawyers Alliance (ALA)
Member of the Queensland Law Society (QLS)
Member of The Executive Connection (TEC)
Member of the American Association of Justice (AAJ)
Member of the Australian Institute of Management (AIM)
Queensland Law Society Accredited Specialist  in Personal Injury Law - QLD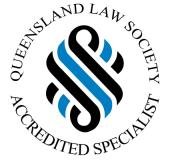 Having spent over 20 years with Shine Lawyers, I consider myself fortunate to have been involved in helping many clients obtain justice over the years. I believe my diverse experience, having been a senior legal practitioner specialising in plaintiff litigation and progressing into leadership roles has taught me a lot about the challenges clients face and the obstacles in a case that us as lawyers have to overcome.
In my role as National Special Counsel for Shine Lawyers' legal teams, my primary objective is to ensure each of our clients receive quality consistent service, to ensure we deliver on our promise to clients, and live the deeply ingrained values of the firm.
I look forward to playing a leading role at Shine Lawyers to ensure ongoing success. I will work hard to continue our growth and development into new practice areas, whist maintaining our strong focus on the client, our commitment to righting wrongs, and staying true to our values.