---
As technology continues to develop at a startling pace, Artificial Intelligence (AI) is being scrutinised for the potential impact it can have in workplaces. Recent studies have shown mixed feelings about the impact AI has on the human aspect of the workforce vs automation and productivity; with 64% of respondents saying they would welcome AI if it helped with their workload and automated time-consuming internal processes, while 34% of respondents expressed concern that AI will likely replace them altogether. [1]
It is projected that over the coming years AI will replace a number of jobs across a number of industries, with certain roles at a higher risk of replacement than others. So what does this mean for your workplace?
AI in your workplace
If you're considering integrating AI into your business, have you adequately concontemplated, and appropriately safeguarded against, the risk of injury to your employees as part of your strategic implementation plan? It may not be something that immediately springs to mind in your mad rush to disrupt your industry, however, failure to consider a mitigation strategy could yield costly consequences.
In an article published by Psychology Today entitled "Why Psychology Is Essential in a Future Dominated by AI" it opines that with the rise of artificial intelligence, so will the need for psychology in order to help "people cope with the uncertainty and change". It goes on to say that the disruption caused by the introduction of AI in the workplace "will cause increased anxiety and stress as people struggle to cope with change".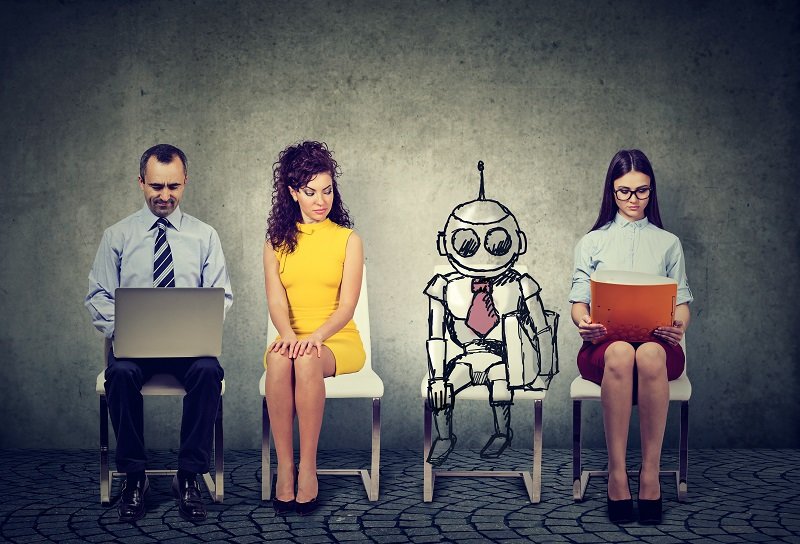 Preventing psychological injury
Under Australian workplace health and safety laws, employers have an obligation to safeguard against injuries in the workplace, including injuries of a psychological nature. So if the risk of a psychological injury in the workplace due to the implementation of AI has been highlighted by psychologists as foreseeable, then it would be appropriate for employers to properly consider this risk, and the mitigation of the risk, when developing and executing on their strategic and change management plans.
The cost in lost productivity due to employee absences can be crippling on an organisation. In fact, the current cost of work-related injury and disease to the Australian economy is currently sitting at about $61.8 billion. [2]
Recommendations to employers
Whether disrupting the world or otherwise, all employers should to be aware of their obligations under the
Work Health and Safety Act 2011
. Especially the provision which states that a person conducting a business or undertaking must ensure, as far as is reasonably practicable, the health and safety of their workers and not place them at risk of injury.
The Act further stipulates that the organisation needs to provide and maintain, as far as reasonably practicable:-
a safe workplace;
safe plant/structures;
safe systems of work;
safe use and handling options;
adequate facilities for the welfare of workers;
information, training, instruction or supervision necessary to protect others from risk; and
must monitor to prevent risk.
As an employer, or person in a management position, you need to critically evaluate whether your policies go far enough to comply with these legislative requirements. Do your due diligence and take positive steps to:-
Acquire knowledge and better understanding about your workplace and how the introduction of new systems may adversely impact your workforce;
Understand what red flags to look for;
Ensure your employees know where they can go for support, whether that be their direct manager or an external counselling service;
Undertake appropriate risk assessments;
Update your risk register;
Consider creating risk committees or assigning someone to report on risk;
Consider getting training or updating your change management plan to proactively manage and monitor any potential risk;
Follow up on your policies and ensure they are being monitored, maintained and enforced; and
Seek feedback from your employees.
Employers and Boards should ensure they have considered this potential risk as they undertake their future planning; establish clear communication with employees, particularly those affected, and provide additional training for employees where required.
[1] https://www.forbes.com/sites/joemckendrick/2018/02/20/making-artificial-intelligence-a-force-for-positive-change-in-the-workplace/#52b4ad4263aa
[2] According to Safe Work Australia: Https://www.worksafeaustralia.gov.au
Written by Jamie Shine on June 4, 2018. Last modified: August 31, 2018.